Sumner police investigating after shots fired at patrol car, city hall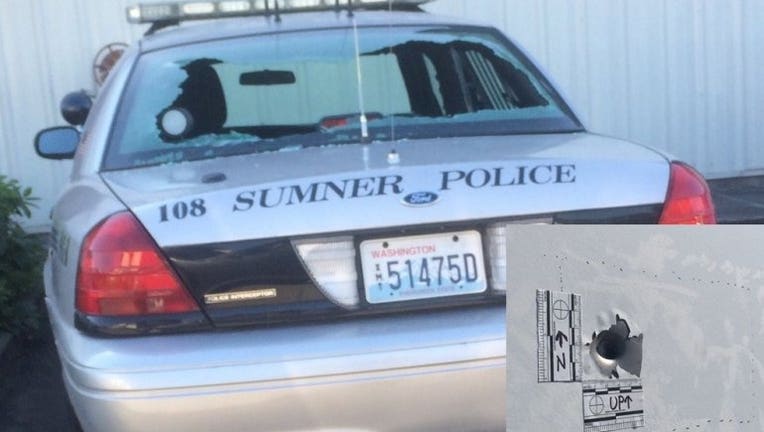 SUMNER, Wash. -- Police are investigating after shots were fired early Tuesday morning at Sumner City Hall. Bullets also shattered the rear window of a parked patrol car.

According to Sumner police, the shots were fired around 1:00 a.m. Officers said at least one shot hit a patrol car and three shots hit the back of city hall striking a door, siding and bricks.

Investigators say this may be related to other reports of shots fired in the area.

No further details have been released. Anyone with information is asked to call police.