Summer's gone? Rain, thunderstorms, hail, lightning and even bit of snow are back
SEATTLE -- Thunderstorms, hail, lightning and ... snow?

Temperatures also fell Monday, prompting some to wonder where summer had gone. Autumn doesn't officially start until Friday, but it sure felt like fall on Monday. And it's not over yet.




Q13 News chief Meteorologist Walter Kelley says there will be sunshine, but cool temperatures and passing showers through Wednesday, including isolated thunderstorms with large squalls and hail.

"Highs will only get up into the upper 50s," Kelley said, adding that lows will be near 40 and some areas will be get down in the 30s.

It was cold enough overnight that there was a dusting of snow in the mountains, making for pretty pictures but not enough to mess up the highways over the passes.

And photographer Randy Small sent in this video of lightning over Lynden on Monday:



And G_Ma_ tweeted this photo Monday of salmon-egg-sized hail that fell in Spanaway.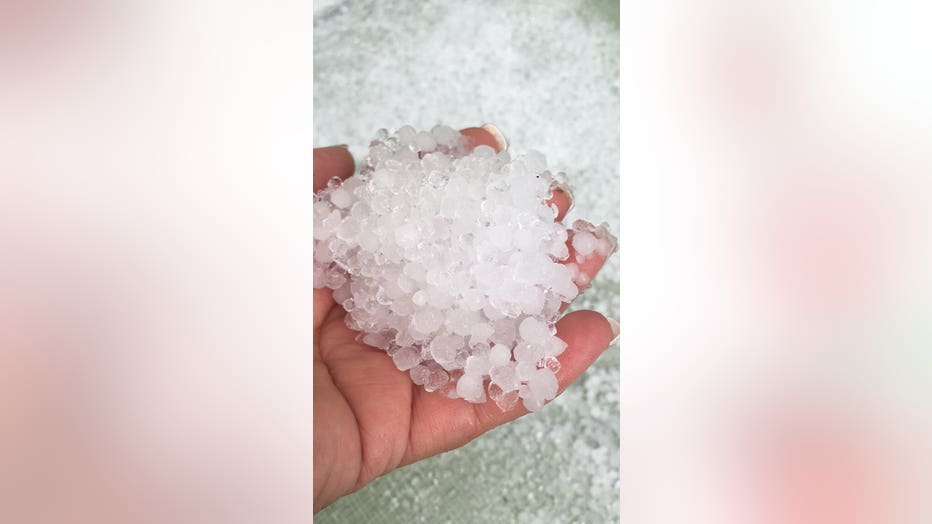 Kelley said that once we get past Wednesday, Thursday through the weekend will be sunny and nice -- with highs back into the upper 60s and some 70s.

The Fall Equinox arrives at 1:02 p.m. Friday. That means that for the next six months, our nights will be longer than our days.