Summer air quality in Washington some of the worst in Lower 48
BOTHELL, Wash. -- Despite our reputation for healthy living and a healthy environment, during summer months Washington has the worst air quality in the U.S., a new study finds.

While most of the United States has seen improving air quality over the past few decades, Washington has suffered about a 50 to 60 percent increase in fine particulate matter on handful of days throughout the year. Fine particulate matter can damage lungs and is a health hazard.

A University of Washington Bothell study found air quality in Eastern Washington, Idaho, Montana and parts of Oregon account for some of the worst air quality days in the country.

The culprit? Wildfires, said the study's lead author, Daniel A. Jaffe.

"Parts of Montana saw smoke levels we've never seen in the United States last year," Jaffe said.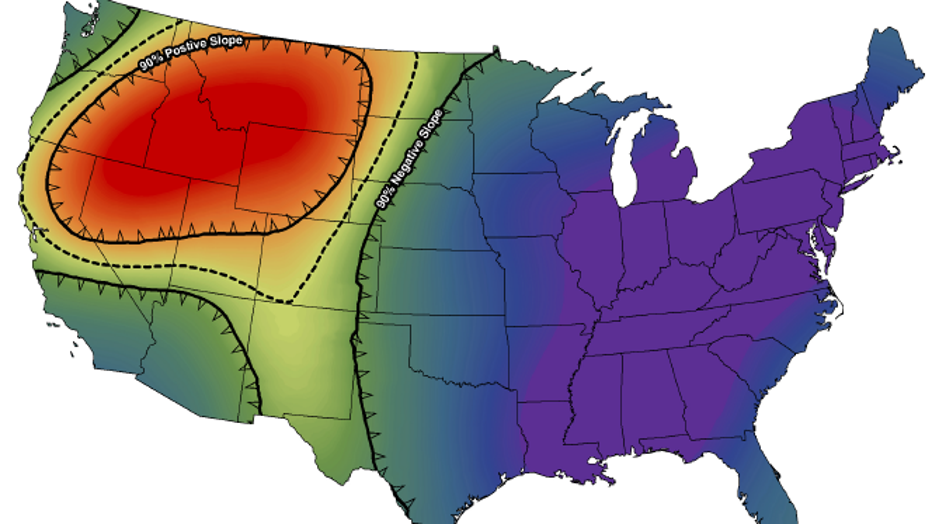 Trends in air quality for the worst days of the year from 1988-2016. From University of Washington Bothell.


The increase in wildfire size, intensity and frequency is largely due to climate change, Jaffe said. A shorter winter, lower snowfalls and more sunny days are already amping up wildfire season. And those wildfires wreck havoc on air quality.

Aside from climate change, years of wildfire mismanagement have increased their frequency, Jaffe said. Wildfires are a natural part of forest life cycles. But in past years, they were not allowed to burn, Jaffe said. Fuel built up, leading to the larger and more expansive fires we see now.

"We have to look at forest management," Jaffe said. "That's definitely part of the problem."

Wildfires in Canada sent smoke into Western Washington last year, and cities like Seattle saw worse air quality than Beijing. East of the Cascades has the worst air quality now, but it's coming to Western Washington with more regularity, too.




"The predictions for climate change do show that the wildfire season will get longer and creeps west," Jaffe said.

There's little Washingtonians can do to immediately improve climate change. But preparing your home for wildfires, both on the inside and out, can help mitigate damage to property and lungs.

"Last year in Montana there was a great search in looking for air purifiers," Jaffe said. "Planning ahead is how you can deal with smoke."

Remember, too, that for most of the year the Western States have good air quality. On average, it remains the Eastern States where fine particulate matter is more commonplace.

But not much in the U.S. compares to our bad days, Jaffe said.