Suit accuses Puyallup police of taking video of naked suspects in jail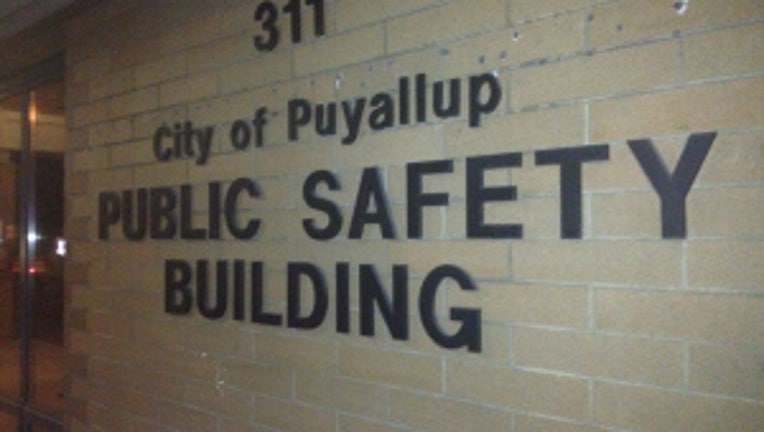 PUYALLUP -- Under arrest, suspected of driving under the influence.

Videotaped while using the bathroom and changing clothes.

Eleven women and one man -- plaintiffs in a lawsuit filed against the city of Puyallup -- say the same thing happened to them.

"It was very emotional painful, embarrassing, absolutely disgusting to think someone`s OK with that," said one of the alleged victims who spoke on the condition of anonymity.

Attorneys representing the women call what happened to their clients a crime, voyeurism at the very least.

"As a former King County prosecutor and someone who worked in the sexual assault unit, if this was any other person and had occurred outside the jail we would call these guys peeping toms and that's exactly what they were. They blatantly violated our clients' constitutional rights," plaintiffs' attorney Julie Kays said.

Seattle attorney James Egan came upon the videos after submitting public disclosure requests.

Puyallup police say Egan requested and received as many as 100 videos of various women undressing, being searched and using the bathroom, some, dating back three years.

From those came the 12 plaintiffs.

Some who say they were subjected to pat-downs that were more like being groped.

"I turned around and spread my legs, like he asked, and he patted me down.  But, when he came to my breasts, he took his time to wait a minute and feel me up a little, which was very uncomfortable and very scary," said another alleged victim who spoke on the condition of anonymity

"I don`t think for a moment, that these 12 are an anomaly. I think that there`s likely, statistically, a bigger group in Puyallup and other places subject to privacy violations," Egan said.

"When you enter a correctional institution and our job is to ensure the safety and security of that facility, your privacy interests are not as great as they are at home. We believe 100% that we are following standard jail procedure for the safety and security of the jail," Puyallup Police Department Capt. Scott Engle said.

And in a twist, police say there was concern that maybe defense attorney Egan had a problem himself.

"He seemed to be really focused on defendants that were women and so there was even sort of an internal murmur going; does mister Egan have an issue here and so there was actually concern that he was exploiting the public records act for his own purposes," Puyallup City Attorney Kevin Yamamoto said.

They saw it as a red flag and say the city's legal team was alerted.

Still police say Egan had a right to the videos, just like any other citizen, so they were given to him.

Videos, police say, are there for the protection of staff and prisoners too.

"All activity in the jail is videotaped so if an officer who is male is searching a female prisoner coming in who has been arrested, that's exactly what the camera is for; to make sure that search and pat down is absolutely 100% proper, "Captain Engle said.

Puyallup police say some of the plaintiffs involved in the lawsuit have been back to the Puyallup jail since their initial arrests.

He didn't say how many but he say none of them ever filed any kind of complaint against the department after they were released.