Study: Washington has some of fattest -- and slimmest-- residents in nation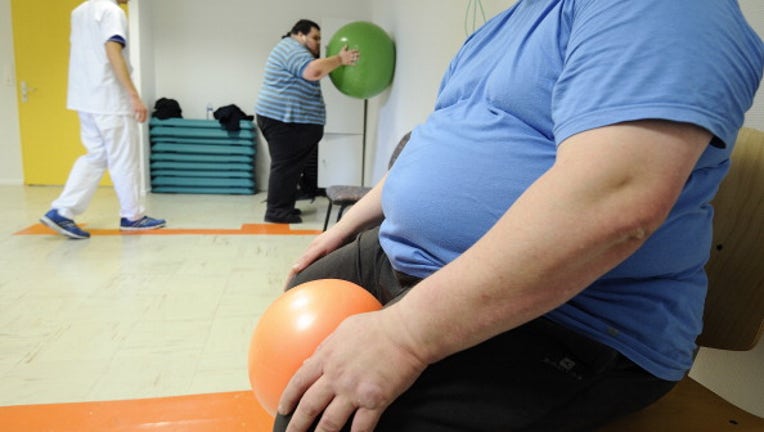 article


WASHINGTON -- One of the nation's most obese communities and one of the nation's least obese communities sit just across the Cascade Mountains from each other, according to one recent poll.

Out of 189 U.S. metropolitan areas studied in a new Gallup poll released late last week, Bellingham ranked among the least obese communities in the U.S., while Yakima -- just 175 miles from its city to the north -- ranked among the most obese.

Washington was the only state to feature a city on both Top 10 lists.

The phone poll was conducted with more than 500,000 adults across the country from January 2012- December 2013.It concluded the Huntington-Ashland area of Kentucky is the most obese community in the nation, with an obesity rate of 39 percent. Boulder, Colo., continues to have the lowest obesity rate at 12.4 percent. Nationwide, the obesity rate increased to 27.1 percent in 2013.

Obesity is achieved with a Body Mass Index score of 30 or higher.

Here are the most and least obese U.S. communities, according to the poll: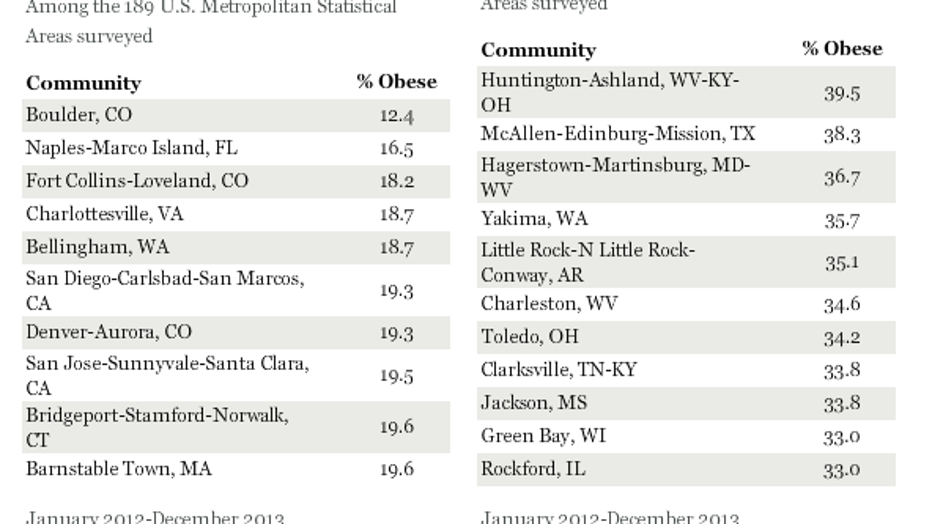 Obesity rates are above 15 percent in all major metro areas with a population of more than 1 million people, with Memphis ranking highest with a 31.9 percent obesity rate. Denver, Colo., ranks lowest in metropolitan cities, coming in with an obesity rate of 19.3 percent.

Seattle-Tacoma-Bellevue ranks number 10 among least obese major metropolitan cities, according to the Gallup poll.

Donn Moyer, a spokesperson for the Washington State Department of Health, said Washington state is no different than any other state in the nation just because it has communities ranked on both lists. He called obesity a problem across the country, and thought polls such as Gallup's should be used more as guidelines for research and study than gospel for specific scientific numbers.

Still, he said, the poll serves as a good reminder that people everywhere -- including Washington -- need to make healthier choices.

"Obesity is a problem for the entire nation," Moyer said. "Obesity affects all different groups of people, and a poll gets people talking."

Moyer did not offer any specific ideas as to why obesity rates in Yakima and Bellingham would differ so wildly.

In Washington state, obesity has increased steadily from 1991-2009, with age, race, income and education levels all considered to be factors.