Students stranded at prom: 'It was horrible, horrible, horrible'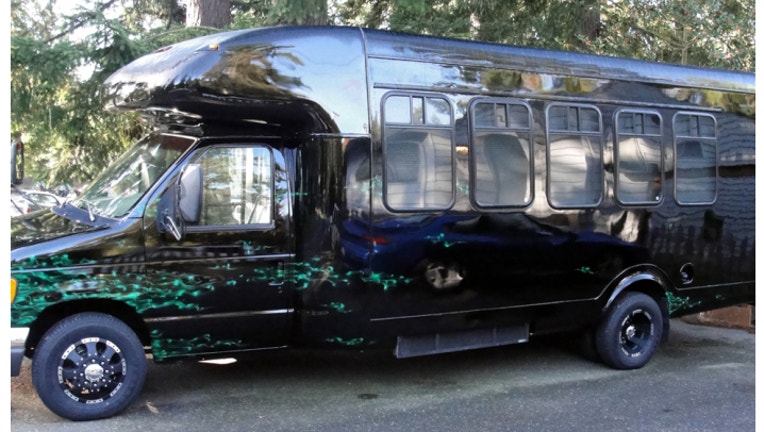 LAKE STEVENS, Wash. -- It was a party bus bust.

More than a dozen high school seniors say the party bus they hired to drive them to prom left them stranded with no way to get home, and now the state is investigating the company.

"Prom was horrible," said high school senior Jessie Armendariz. "It was horrible, horrible, horrible."

The kids thought their senior prom would be unforgettable -- and that turned out to be true, for all the wrong reasons.

"It was supposed to be a fun time. All of us get to have fun," said Scott Dunham. "It's prom, last prom for all the seniors."



They hired a bus from Tenacious Party Rides, and dropped nearly $1,100 on a last-minute reservation.

"It was great in the beginning, everything was working fine," said Dunham.

The trip was going as planned until the kids say a flat tire threw a wrench into their plans.

"All of the sudden we just hear a big pop, and we hear the bus going up and down and side to side," said Lina Gomez.

The seniors said the bus limped into Mukilteo and dropped the kids off at prom.

But they said the driver then took off and stranded 13 high school students 15 miles from home.

"I was freaking out because I didn't know how I was getting home," said Gomez.

"We had to squish everyone in cars to get 14 people home," said Heather Beaulieu.

But it turns out that Tenacious Party Rides isn't licensed to operate as a charter.

"Tenacious Party Rides currently does not hold a permit authority from the commission to operate a charter bus," said Amanda Maxwell, of the Washington State Utilities and Transportation Commission.

The state had already contacted the company on March 2, reminding them that they need to apply for a permit.

Otherwise, the state has no way of knowing if the company has taken necessary steps to operate safely.

"They might not hold the proper insurance, they might not be maintaining vehicle safety, and the vehicles are not inspected by a state inspector," said Maxwell.

That means the state doesn't know if the party bus driver went through any drug, alcohol, or a background checks before getting behind the wheel.

The kids just want the bus company to answer their voice mails – and provide a full refund for the cash they're out.

The owner Tenacious Party Rides is defending his driver's actions.

He says the driver felt threatened after a verbal altercation with the students who wanted a full refund.

But the owner also says he still plans to refund all of the money to the students.

Click here to check which charter bus companies are permitted to operate in Washington state.