Students protest after administrator forced out for same-sex marriage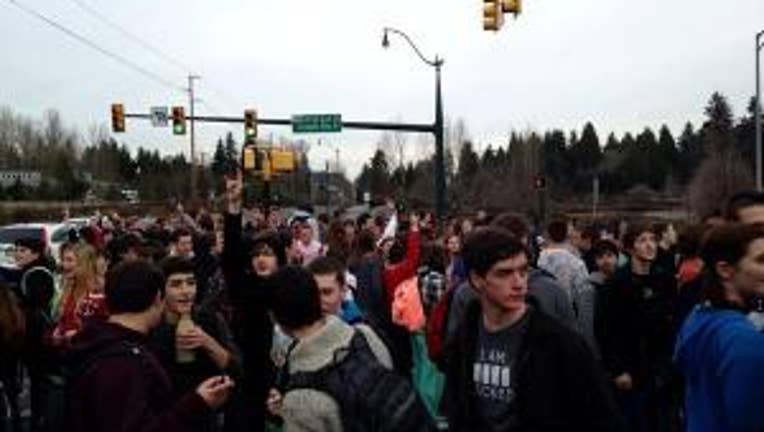 article


SAMMAMISH -- Students and staff at Eastside Catholic School were protesting Thursday morning after discovering their vice principal was asked to resign because of his same-sex marriage.

The demonstration started inside when students at the religious school skipped class to protest what they say was Zmuda's forced resignation.

"We're all here for him, we accept him for who he is. We're ashamed that this has happened. We're going to do everything we can to stop it," said student Julia Burns.

Their protest soon moved to the streets. About 100 students lined 228th Avenue shouting cheers in support of the vice principal.

Lawyer Mike Patterson, a spokesperson for Zmuda, said he agreed to resign after school officials learned he had married a man.

"Mark understands when he agreed to work for a Catholic school one of the requirements is you have to follow the magisterium of the church. The Catholic Church does not approve same-sex marriages. He is resigning as a result of that," Patterson said.

Zmuda's resignation takes effect Friday. He worked for the school for more than a year.

School officials sent a letter to students and parents addressing the resignation:



Students said they planned to gather signatures in a petition to present to the Archdiocese of Seattle in an effort to get Zmuda's job back.