Students must sign dance contract: No twerking, no 'sex' dancing


LACEY, Wash. -- Students and their parents had to sign contracts before they could go to homecoming dances at River Ridge and North Thurston high schools in Lacey.

When Miley Cyrus took the stage at the Video Music Awards a couple months ago, some parents were shocked by her 'twerking.'

"It is kind of surprising that that would be considered normal dancing," Julie Evans, the mother of a 16-year-old girl, said Wednesday.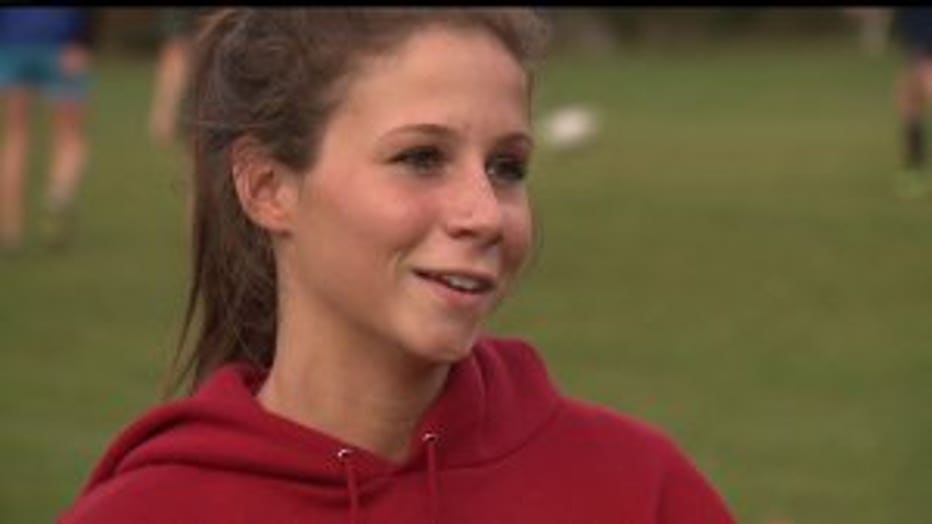 River Ridge High School senior Joely Manning says, 'You're in high school. You're not going to be pulling a Miley Cyrus out there.'


But officials with North Thurston Public Schools know times have changed, and students are used to seeing things like this on a dance floor.

"It's that YouTube generation," said Courtney Schrieve, a spokeswoman for North Thurston Public Schools. "They have a lot more exposure to a lot of different things, so we have to constantly stay on top of that."

A few years ago, school officials heard about another district canceling homecoming because of inappropriate dancing.

"Some of our activities directors at the high school got together and said, 'Let's nip this in the bud, get ahead of this,'" said Schrieve.

They came up with a dance contract. At River Ridge High School in Lacey, students may not bend over 45 degrees or more while dancing. The contract also states there cannot be "lap dancing" or dancing that "looks like you're having sex."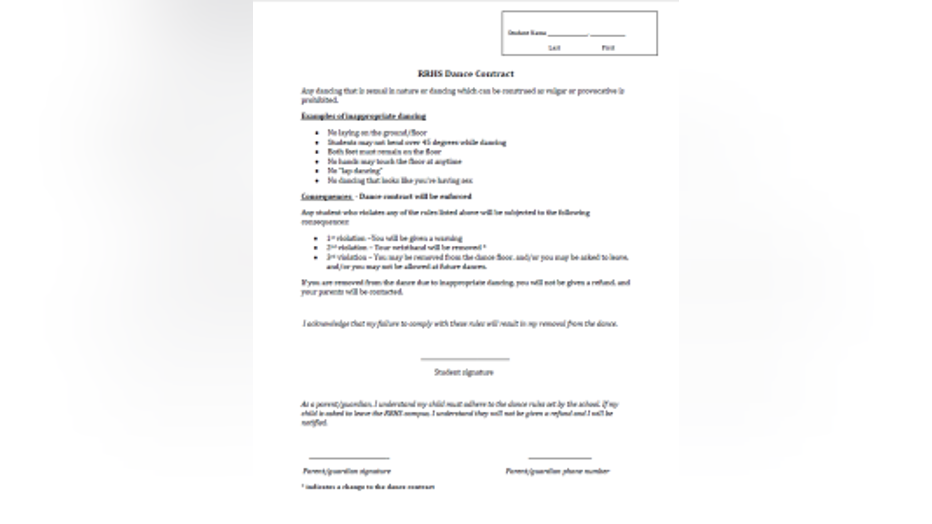 "Some of the things are things that you wouldn't think should have to be in writing," Evans said.

In the spring, Port Townsend and Port Angeles schools instituted a 'Face to Face' dance policy to try and cut down on 'grinding.' Students responded by boycotting the dances altogether.

But the students in Lacey say they don't mind signing a contract.

"No, I was OK with it," said River Ridge freshman Angel Allen. "I understood why and stuff."

"It's just one of those things, like how you have to get a permission slip to watch a movie in class," added senior Joely Manning.

They said the contract makes parents feel better. But they said that if parents came to the dances, they would see there's no reason to worry.

"We have teachers," Manning said. "And you're in your high school. You're not going to be pulling a Miley Cyrus out there."