Students, coach honor boy missing in mudslide


ARLINGTON, Wash. -- Jojo Mangual gave up a lot of size on the football field, but his seventh-grade football coach says he never gave up.

"He is fearless, just an absolute fearless kid," said Tony Gutierrez. "Everyone loves that kid. He has an amazing spirit."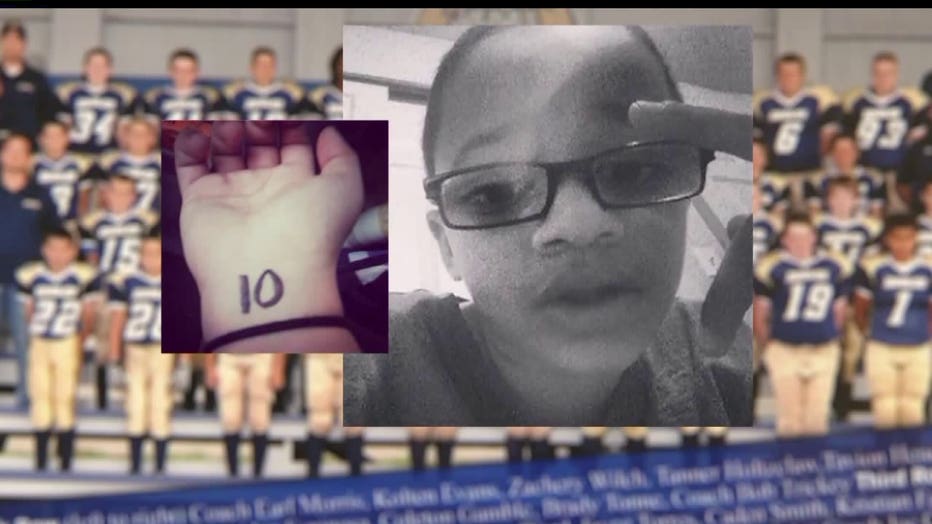 Twelve-year-old Jojo Mangual, who wore number 10 on his school football team, is missing in the Oso mudslide.


Right now, the challenges go beyond the football field for Gutierrez and those who know Jojo. The 12-year-old, along with two of his siblings, and his stepdad, are still missing in the Oso mudslide.

Jojo's little brother, 4-year-old Jacob, was rescued Saturday, when a chopper crew spotted him in the mud and hoisted him aboard. Jacob was reunited with his mom, who was at work at the time the mudslide hit.

Jojo's classmates at Post Middle School are trying to come to grips with the situation.

"It's a huge impact and it affects everyone at that school," said Hannah Jensen, a classmate. "It's just really unfortunate."

Many are now using social media to honor their friend, setting up pages on Instagram, and writing the number 10 on their wrist. That's the same number he wore on his uniform in football.

His coach said even when he broke an arm playing the sport he loved, he stayed positive, and joined the coach on the sidelines to help call plays.

Looking at the team photo , Jojo is clearly smaller then many of his teammates, but Gutierrez said that never mattered.

"One thing a picture doesn't show is the size of someone's heart."