Student loan rates set to double July 1; DelBene wants a freeze


BOTHELL -- Student loan rates for millions across the country are set to double on July 1 unless lawmakers in Congress act. They were initially lowered when the recession started to help families as the economy tanked.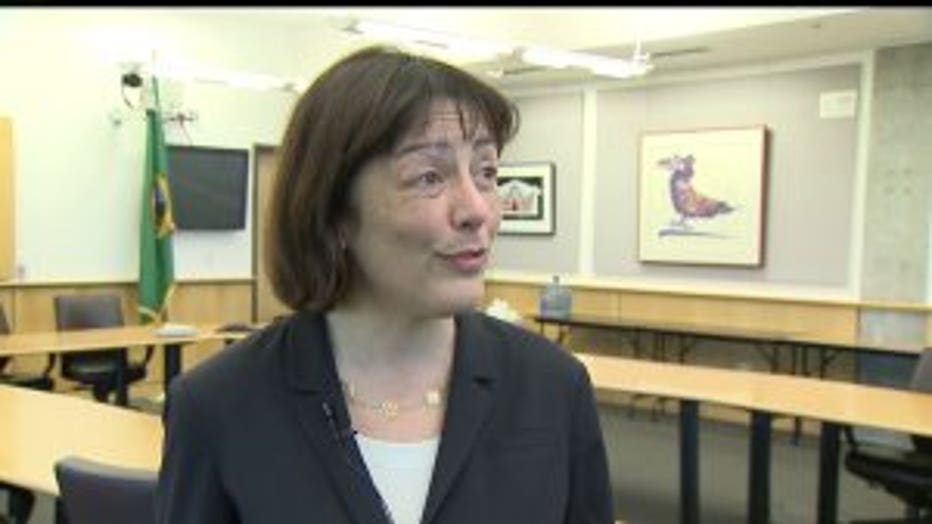 Rep. Suzan DelBene, D-Wash., wants to extend the current student loan interest rates for two years.


Right now, the rate on a typical subsidized student loan is 3.4%.  That is set to go to 6.8% on July 1.

Washington Congresswoman Suzan DelBene is sponsoring a bill to extend the rate at its current level for two more years, giving Congress time to create a long-term higher education funding plan. She held a discussion Thursday with students at the UW Bothell campus.

"Interest rates doubling would be devastating, and many of these students wouldn't be able to continue their education," DelBene said.

"I'm terrified," said freshman Victoria Frawert, who attended the event.  "I really don't know whether I'll be able to afford it."

Frawert said she and her siblings are already stretched just keeping up with the current costs of education.

"We're supposed to be focusing on our studies, and we're supposed to be worrying about our actual higher education," Frawert said.  "But instead we have all of these stressors coming in from economics."

Republicans argue that DelBene's two-year proposal would cost the government more than $8 billion.  Last week, the House passed a plan that would peg student loan rates to the 10-year Treasury note, plus 2.5%.  The plan would also cap the rate at 8.5%, giving students and families some protection if rates spike in the future.

Supporters of the plan argue it would cut the deficit by $3.7 billion over 10 years.

On Friday, President Obama will be hosting an event at the White House with students, arguing for a plan to limit rate increases in the future.