Student flees from flasher in West Seattle
WEST SEATTLE – Police are searching for yet another flasher in West Seattle.

A female student walking home from Denny Middle School noticed a man sitting half-naked inside a parked car at 2:30 p.m. Monday near Southwest Kenyon Street, police said.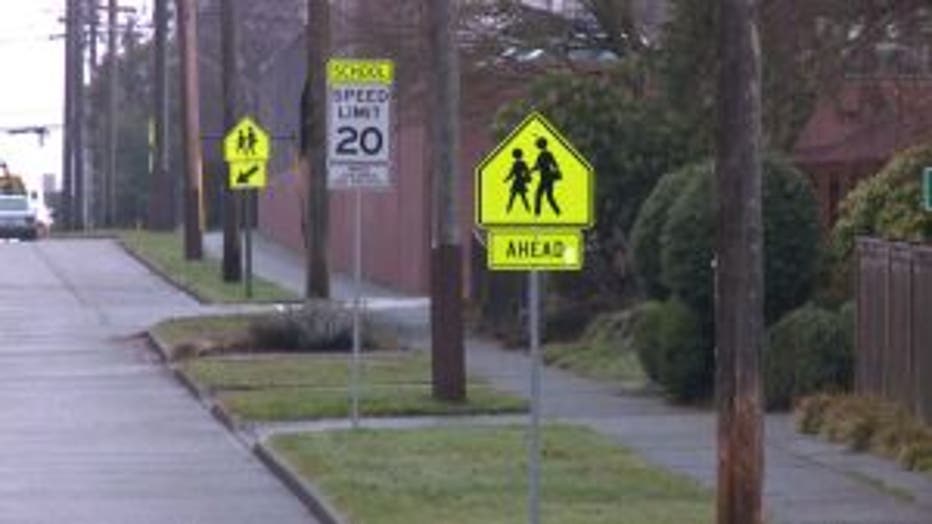 The child told police she heard the suspect trying to get her attention. When the girl looked into the car she told police the man was touching his genitals and calling to her by saying, "pst, pst," police said.

A police report says the suspect's car door was wide open and the man was reclining in his seat.

The young girl immediately turned away and ran to a nearby home. When the child heard the suspect turn on his car, she then hid underneath a truck thinking the man was searching for her. The victim told police the suspect then fled the area.

Police were not able to locate the suspect or his car. The victim described the vehicle as a small or medium 4-door vehicle with tinted windows and was possibly missing the front grill.

The location of Monday's incident was only a few blocks away from where other flashing incidents happened in West Seattle last year. There were half-a-dozen reported flashings in West Seattle alone from September-December.

Administrators from Denny International Middle School and Chief Sealth International High School sent this letter home with students following the incident:

January 7, 2014

Dear Denny International Middle School and Chief Sealth International High School Students and Families,

We are writing with an important safety update regarding walking to and from school. 

An incident occurred yesterday, Monday, January 6: A Denny student was walking home between the times of 2:30 and 2:45 PM when a man in a car exposed himself to her. This lewd incident occurred near the intersection of 30th Avenue Southwest and Kenyon.

Our student did a great job by running away and calling her mother, who quickly informed the police, who are now actively investigating the incident.  Today, Seattle Public Schools security staff will be in that same area after school during both Denny and Sealth dismissal times.

We would like to encourage all of our families to discuss personal safety walking to and from school with your child.  Notifying parents, school staff, and the police right away is very important and is very much appreciated any time anything of concern happens.  We are all here to help with whatever the situation might be.  Thank you for all that you do in support of our students.

Sincerely,

Jeff Clark, Denny International Middle School Principal

Aida Fraser-Hammer, Chief 

Watch Q13 Fox at 4. and 5 p.m. for more on this story.