Stryker Brigade soldier killed in Afghanistan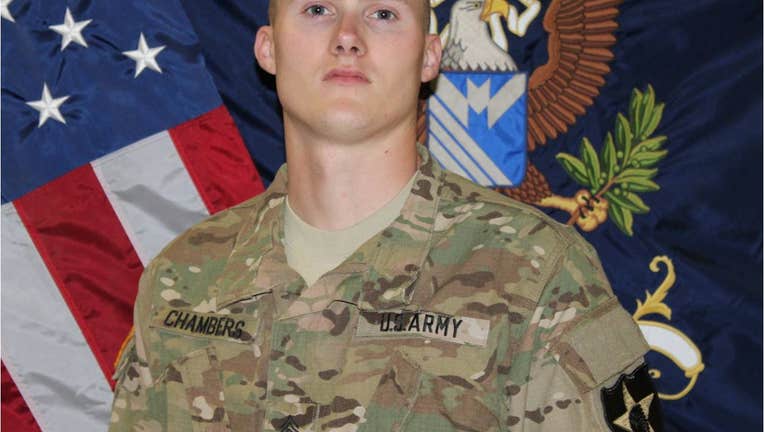 JOINT BASE LEWIS-MCCHORD – Army Sgt. David J. Chambers, 25, of Hampton, Va., a member of the 4th Stryker Brigade based at JBLM, was killed Wednesday in the Kandahar province of Afghanistan, the Defense Department announced Thursday.

"The Army said they were on an unmounted patrol and they hit an IED (Improvised Explosive Device)  and Dave was killed," Chambers' mother in Hampton, Va., said. "They took him to Kandahar, but they couldn't save him, he died, and he's on his way home for good."

Chambers was assigned to the 1st Battalion, 38th Infantry Regiment, 4th Stryker Brigade Combat Team, 2nd Infantry Division. His unit is assigned to Headquarters, 7th Infantry Division at Joint Base Lewis-McChord. He arrived at JBLM in October 2011 and was deployed to Afghanistan in November.

Since joining the military in 2009, Chambers' awards and decorations include the Purple Heart, Army Achievement Medal with 3rd oak leaf cluster, Meritorious Unit Commendation, Army Good Conduct Medal, National Defense Service Medal, Afghanistan Campaign Medal with 1 campaign star, Global War on Terrorism Service Medal, NCO Professional Development Ribbon, Army Service Ribbon, Overseas Service Ribbon, NATO medal, Combat Infantryman Badge, and Driver's Badge.