Structural damage found in Columbia River dam; reportedly 65-foot crack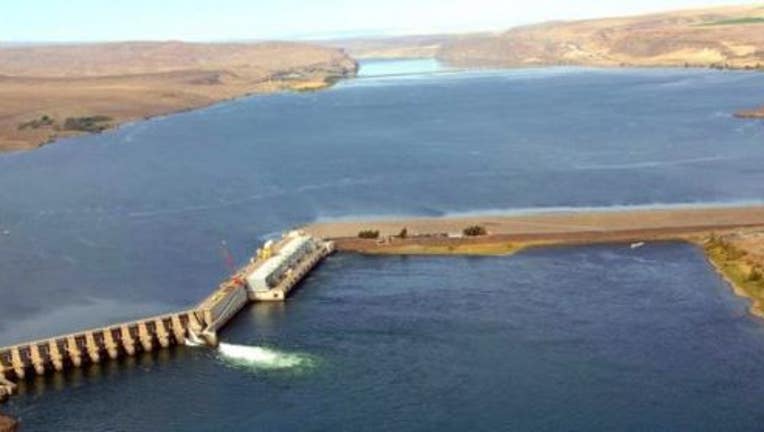 article


VANTAGE, Wash. -- Structural damage that is reportedly a 65-foot crack has been found in the Wanapum Dam on the Columbia River and the water level is being lowered to relieve pressure while inspectors investigate the problem, the Grant County Public Utilities District said Friday.

"Today (Friday), divers inspected the condition of the spillway portion of Wanapum Dam and discovered structural damage on one of the spillway's concrete sections. Survey readings taken earlier this week showed that the area has moved outside of historical norms," the Grant County PUD said in a news release.

The Seattle Times reported the damage is a 65-foot crack in the dam.  The Times quoted a PUD spokesman as saying it is a "serious problem," but said officials added that there is no imminent threat to the public.

"As a precautionary measure, the water above Wanapum Dam (forebay) is being drawn down to reduce the pressure on the spillway while inspectors investigate," the PUD release said.

"Grant PUD engineers continue to work with consultants and the Federal Energy Regulatory Commission to evaluate appropriate corrective measures. Safe operation of the dam is the utility's top priority. The dam continues to generate electricity without any additional constraints on electric generation except for the forebay elevation."