Strong winds topple trees; knock power out to tens of thousands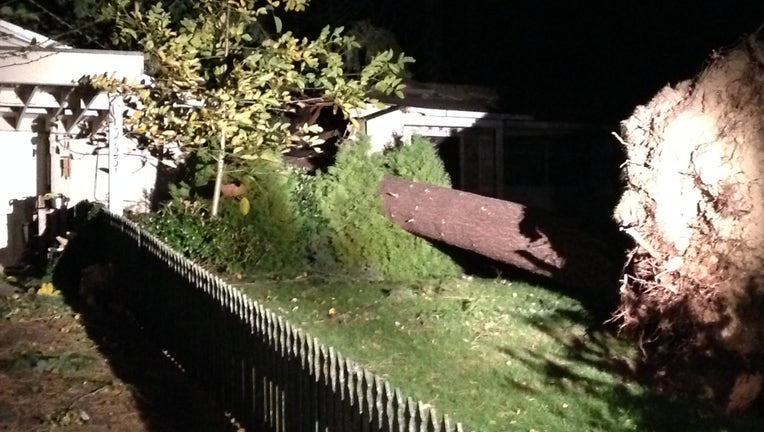 AUBURN -- Strong wind gusts sawed through branches and uproot giant evergreens knocking out power to thousands and blocking major roadways over night.

According to Puget Sound Energy, over 60,000 people lost power during the wind storm that brought down hundreds trees. Several trees crashed onto homes but there were no reports of major injuries.

Trees also closed major roads in Auburn. Military Road South was closed for several hours after an enormous tree fell on the roadway blocking both lanes of traffic.

Neighbors say they could hear the debris falling around them all night.

Several schools in the area delayed opening because of the power outages.