Strong winds knock manufactured home off truck on I-205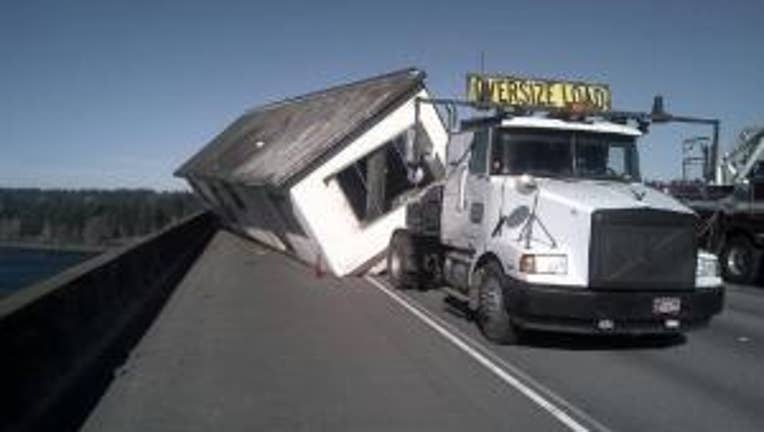 article


VANCOUVER, Wash.  (KPTV) -- Strong winds caused a manufactured home being carried by a truck to tip onto southbound lanes of the Interstate 205 bridge on Thursday.

With the home blocking lanes of the freeway, a massive midday backup formed deep into Vancouver.

At one point, crews completely closed the freeway, and then conducted a rolling slowdown to get the semi and manufactured home off the bridge. All lanes reopened around 1:10 p.m.

Portland firefighters said the mobile home initially rested partly on the outside guard rail of the freeway, and fire crews worked to secure the mobile home so it didn't fall off the guard rail.

No injuries were reported in the incident.

During the closure, state police asked truck drivers to avoid using the southbound lanes of the I-205 bridge due to high winds. They lifted that request around 1:20 p.m.

Drivers who need to go from Vancouver to Portland should consider using Interstate 5 instead.