Strong quake hits southeastern Philippines; at least 20 dead
CEBU CITY, Philippines (CNN) -- A magnitude-7.1 earthquake struck in the southeastern Philippines on Tuesday, the U.S. Geological Survey said.  At least 20 people had been killed, authorities said.

The quake was centered about 391 miles south-southeast of Manila, near Balilihan, and its depth was 12 miles, according to the USGS.

The quake caused 15 deaths in the city of Cebu, four deaths in the province of Bohol and one death in the province of Siquijor, said Maj. Reynaldo Balido,a spokesman for the Philippines Office of Civil Defense.

Most of those killed were hit by falling rubble, the Philippines News Agency reported.

At least 33 people were missing and authorities were checking into reports of people trapped in collapsed buildings in Cebu and Bohol, the agency reported.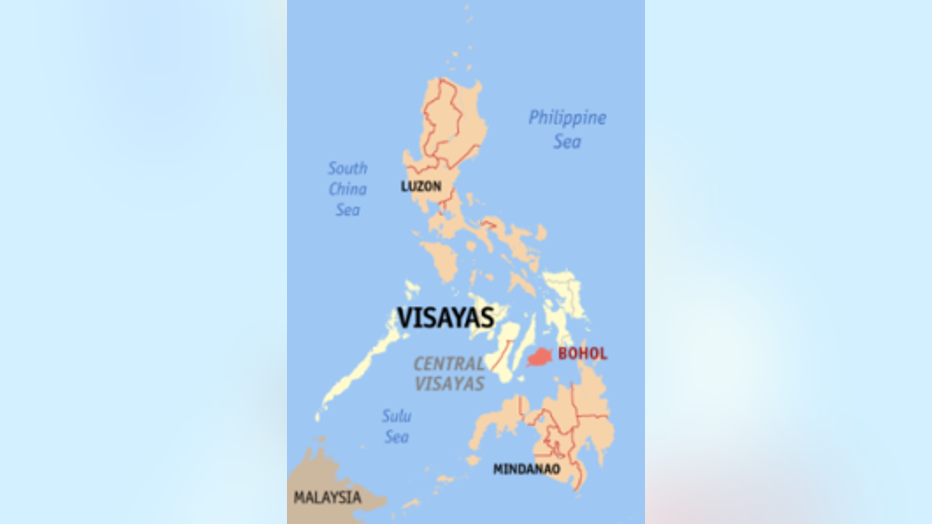 Maryann Zamora said it seemed like a dream at first, then everyone started running through the building she was in and things started to fall.

Zamora, a communications specialist with the charity World Vision, said there was glass and concrete in the streets of Cebu City, which is about 37 miles north of the epicenter.

"Right now we are in the streets because it is unsafe to be inside," she said by phone, her voice shaking as one of more than 10 aftershocks hit. "Tell everyone to pray for us."

She said it is a national holiday -- Eidul Adha -- and many people were relaxing when the earthquake rattled the country just after 8 a.m.

There was no widespread threat of a tsunami, the Pacific Tsunami Warning Center said, but it warned that earthquakes this large can sometimes cause tsunamis within 61 miles of the epicenter.

Balilihan, which has a population of 18,000, is in the province of Bohol.