Stormy Wednesday and Thursday morning


SEATTLE -- Rainy and windy with lots of mountain snow.

Wednesday will be stormy. The winds will gust up to 40 mph for most. The strongest gusts will be north around Bellingham and out to the coast. Gusts there could top 50 mph. The strongest gusts for Seattle and the metro area will be during the afternoon hours into early Thursday.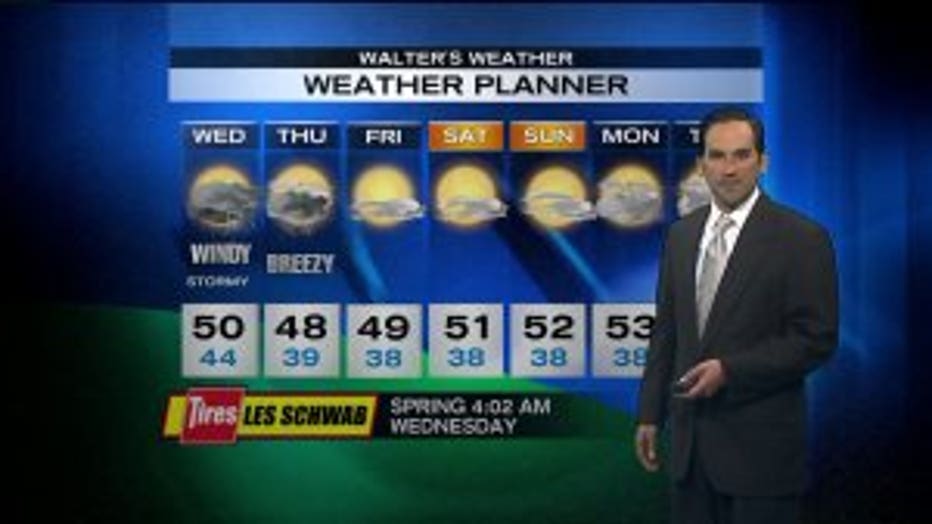 Rainfall will be greater than a one-half inch for all. The foothills hills and the beaches will get more than an inch. The mountains will get lots of snow at pass level. The ski areas will get more than a foot of snow with some ski areas getting several feet. This will create avalanche problems Wednesday and Thursday.

Thursday will be cold enough for some isolated thunderstorms. These cells will bring the snow level down to 500 feet early Thursday. Some areas mainly near the convergence zone could see some hail/ice pellets/rain and snow mix for a few hours Thursday morning.

Thursday afternoon through Sunday look mostly dry with some nice spring sun. Spring starts at 4:02 a.m.  Wednesday.