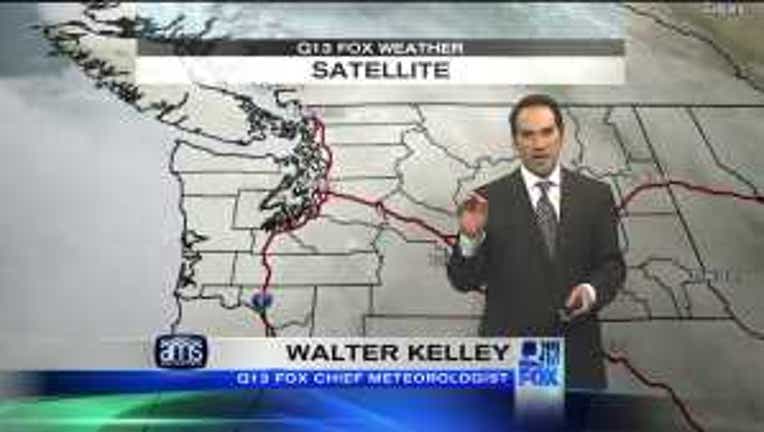 Seattle -- The gusty wet weather will continue through Tuesday.

The rainfall will be heavy at times with some standing water on the roads. Seattle tends to see less rain with a westerly flow, but it'll still be wet. Area rivers will start to run high and fast and the rivers most likely to flood will be out along the Olympic mountains. Speaking of mountains, they will get lot of snow.

Several feet will fall at area ski resorts. The snow level stays at around 3,000-feet through Tuesday but it drops to 1000 feet by Wednesday. The winds will gust to around 35 MPH through early Wednesday.

Wednesday will be drier but colder. We could get some isolated thunderstorms. Wednesday night into Thursday will be cold enough for lowland snow but it should stay around the King/Snohomish county line and the Hood Canal. Not widespread but cold. The roads will get icy with morning lows dropping below freezing by Thursday morning.