Stormy tonight and tomorrow
Tomorrow is the first day of Spring and the season will be coming in like a lion.  We're starting out today dry and quiet this morning, but there is a vigorous system just off shore.  This afternoon, rain and breezy conditions move in, and we'll top out near 50.  Tonight will be rainy & breezy/windy, with a lot of mountain snow.  There is a WINTER STORM WARNING for the Cascades & Olympics from tonight through early Thursday morning.  Tomorrow will be rainy & breezy/windy, with highs near 50. Thursday will be showery & breezy, and a Puget Sound Convergence Zone will probably drop extra rain in King & Snohomish Counties.  There is even a chance for some hail or a thunderstorm.  And it'll be colder, highs upper 40s.  Friday could have a few showers.  Right now the weekend looks dry and warmer, with highs in the low-to-mid 50s.  But there is low confidence on this; the computer models are not in agreement.

Viewer photos of the day . . .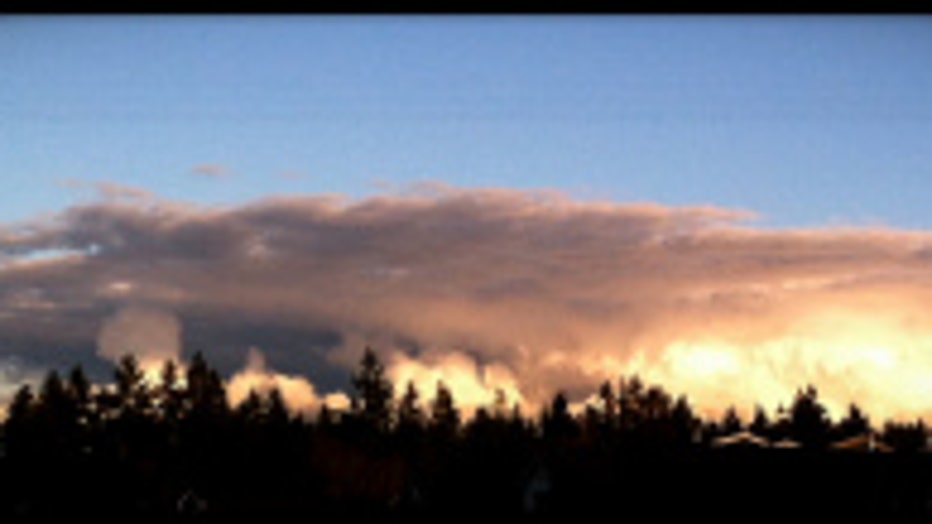 Beautiful cloud at sunset. From Chip in Tacoma.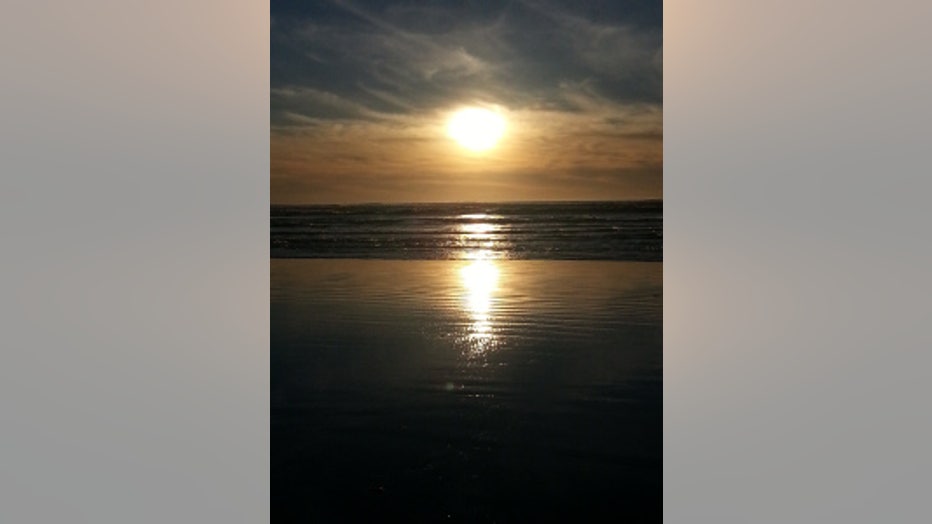 Sunset over the Pacific. From Elizabeth at Pacific Beach.