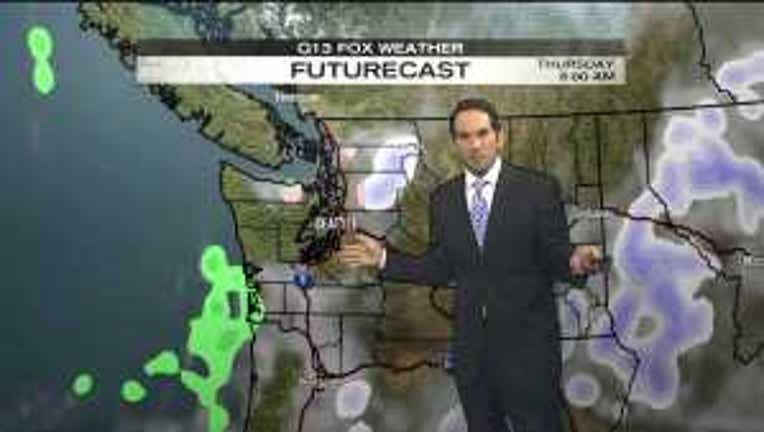 article
Wet and windy through Wednesday, with the strongest gusts will topping out around 45 mph through 4 a.m. Wednesday.

There is a wind advisory posted for all of Western Washington and there could be some power outages. The rainfall will be intense with 1-2 inches of rain everywhere. There will be some standing water on the roads during the commute times and the mountains will get up to 2 feet of new snow. Because of this, avalanche issues will pop up and that means travel delays over the passes.

Wednesday night in to Thursday morning it'll get cold enough for some higher hill snowfall. This will most likely take place around the foothills/Eastside and near the convergence zone on the King/Snohomish County line. It doesn't appear that there will be a lot of snow but it will certainly be cold enough for snow.

It'll be dry Thursday through Sunday, but it'll be sub-freezing each morning for icy roads.