Very wet and windy today with a lot of mountain snow. There is a wind advisory for most of Western Washington. Winds are from the south and southwest 20-30 mph, with gusts up to 50 mph.  There is a winter storm warning for the mountains, with closures planned for Route 2 for avalanche control work today. Expecting a couple more feet of snow today with a snow level of 3,000 feet. It's alos unstable enough that we could have a thunderstorm this afternoon.

Tomorrow will feature showers, breezy conditions and a chance of thunderstorms in the afternoon, especially in a Puget Sound Convergence Zone which looks likely to form over King and Snohomish Counties. We could get a little hail with this. Friday, we will calm down, but there will be a few showers and highs will be chilly, in the upper 40s. The weekend is looking better -- partly sunny, with highs near 50. Next week starts out dry with highs a little warmer, mid 50s.

Viewer photos of the day . . .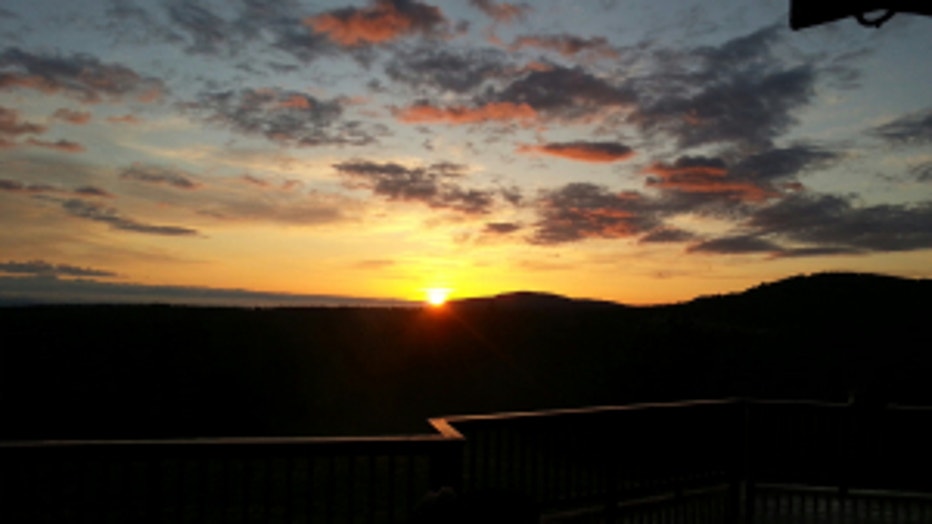 Pretty sunrise in Port Angeles. From Terry. It doesn't look like that today!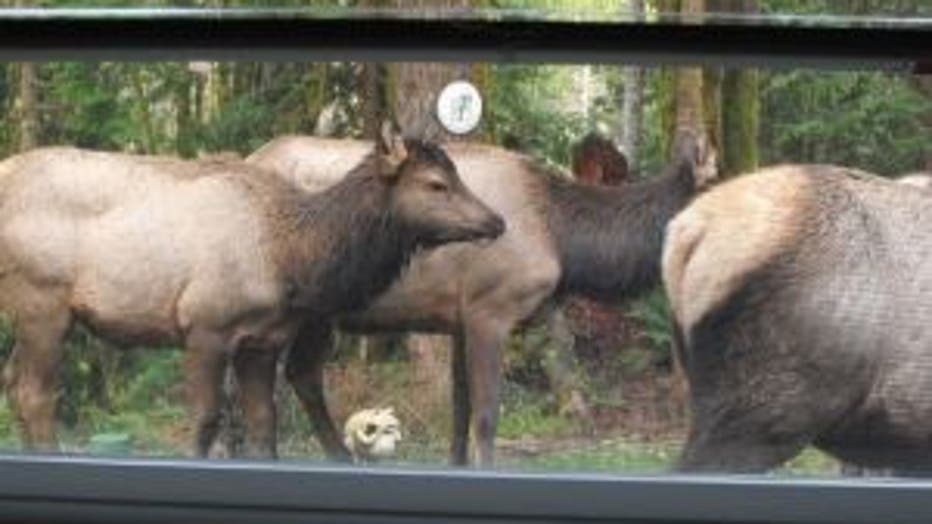 Dosewallips elk herd taking a walk by Diane's house. She loves to see them, but doesn't appreciate it when they eat her flowers.