Storm takes its toll on Puget Sound region
Monday's unrelenting rains and gusty winds are to blame for urban flooding, landslides and all-around treacherous conditions. Here are some photographs from the storm: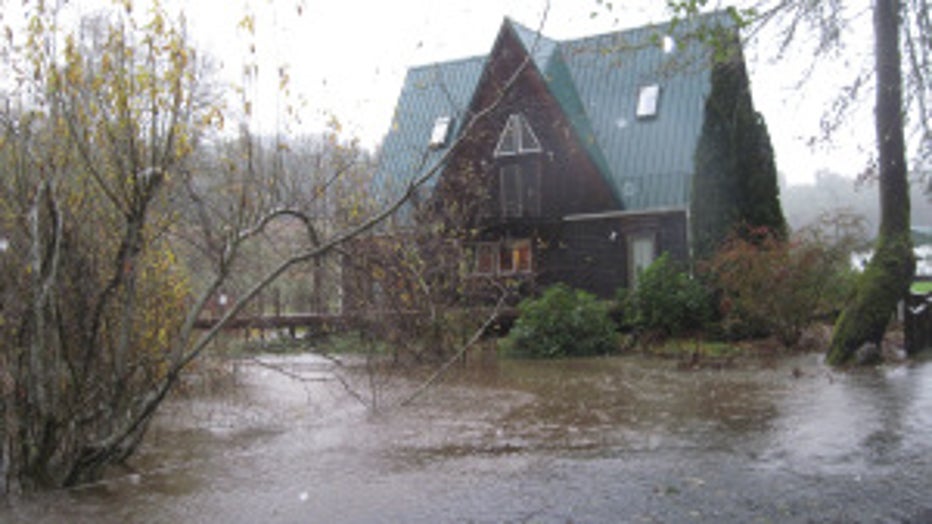 Swift Creek in the Cedar Flats area of Olympia from a viewer. The creek normally runs about three feet wide.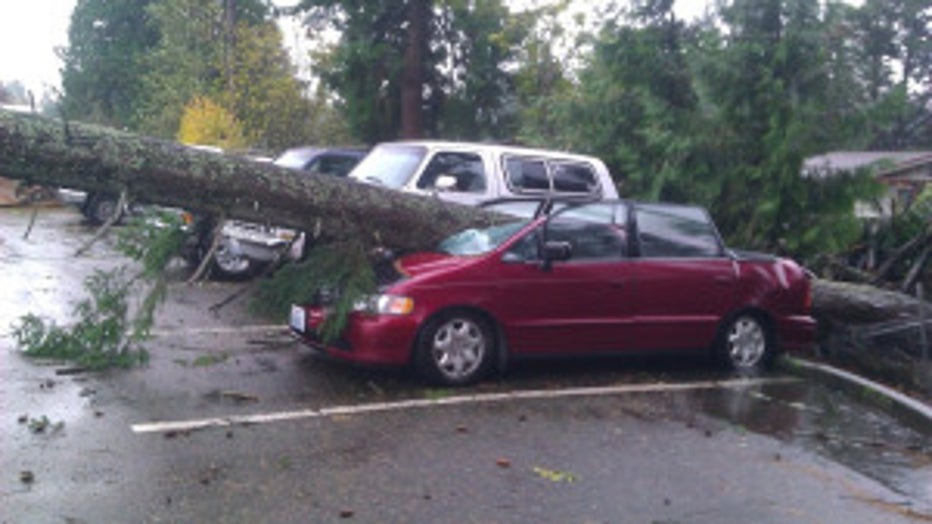 Viewer submitted photo of a tree that came down on a car in Olympia.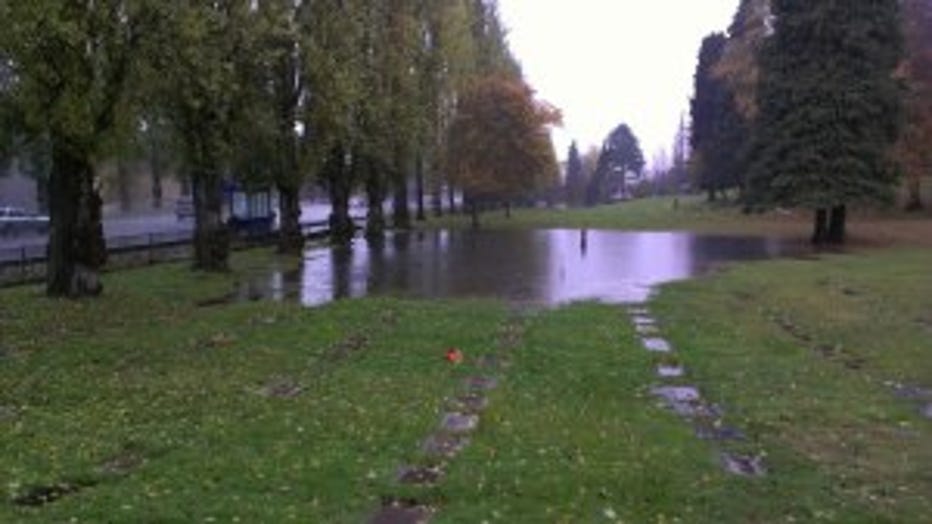 Flooding at a cemetery in Greenwood.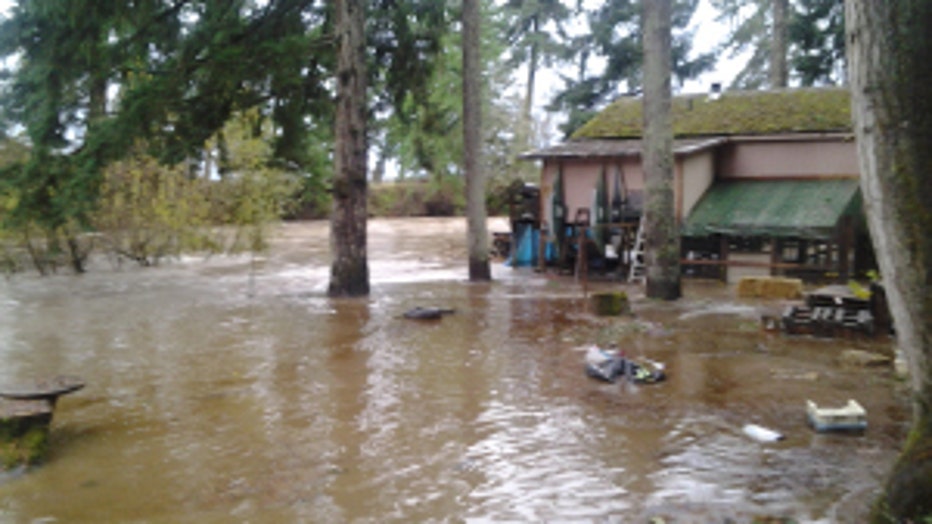 A picture of a river flooded over its banks sent in from a viewer in Yelm.


Franklin Field in Aberdeen was flooded Monday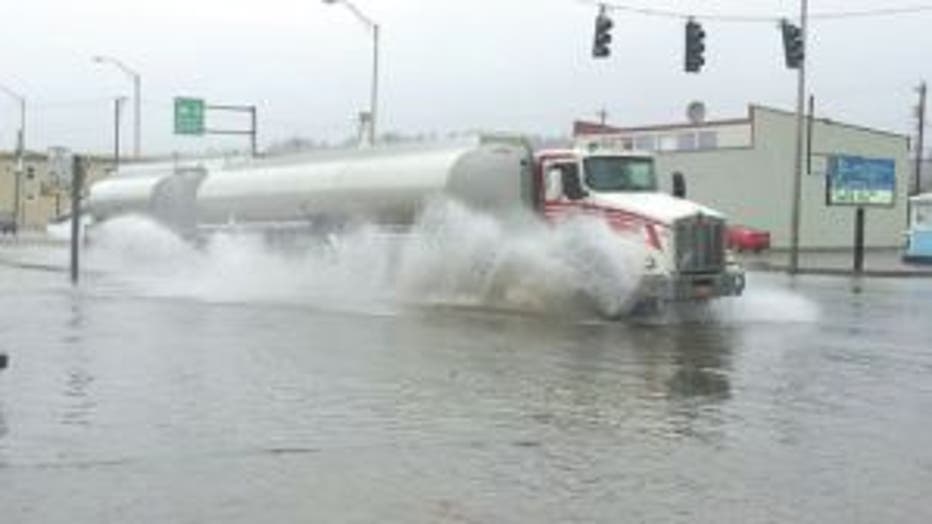 A semi truck makes its way down a flooded street. Photo courtesy of Brionna Friedrich, The Daily World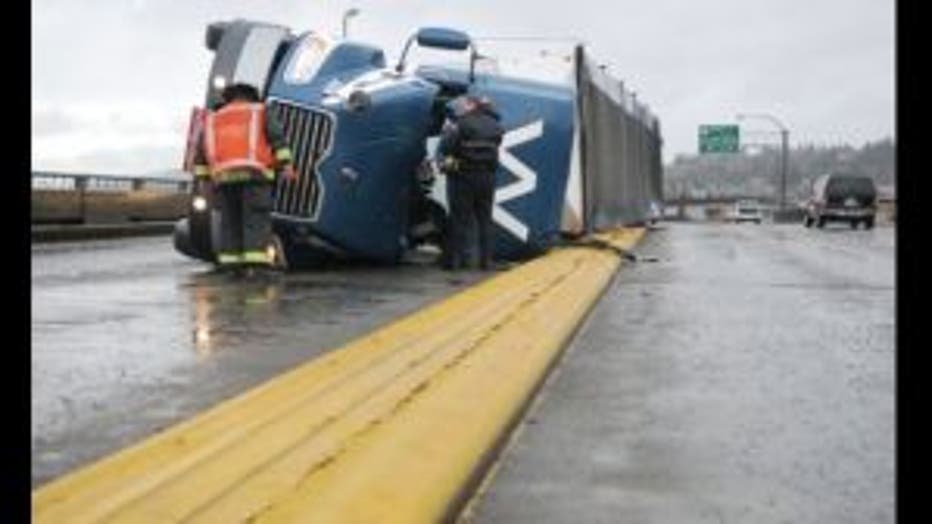 A semi truck overturned on the Chehalis River Bridge. Photo courtesy of Macleod Pappidas, The Daily World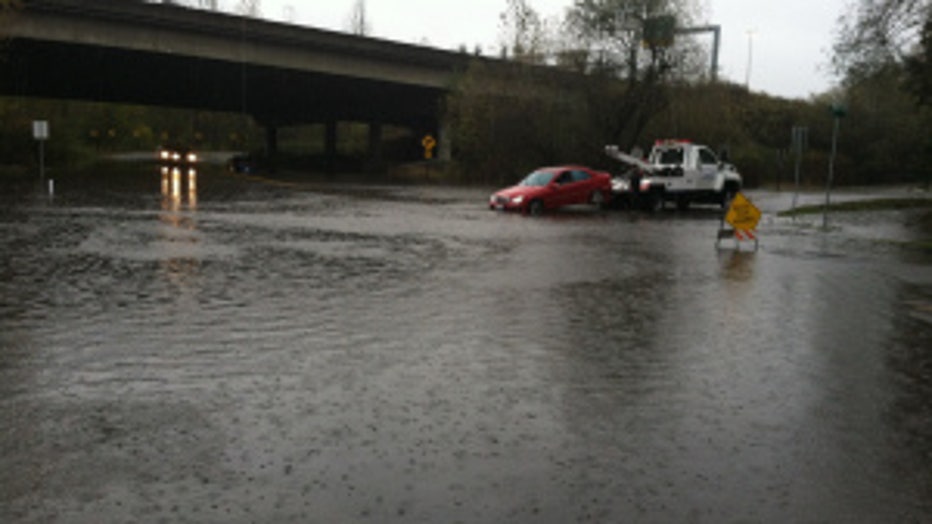 A car attempting to navigate an underwater roadway ended up being towed.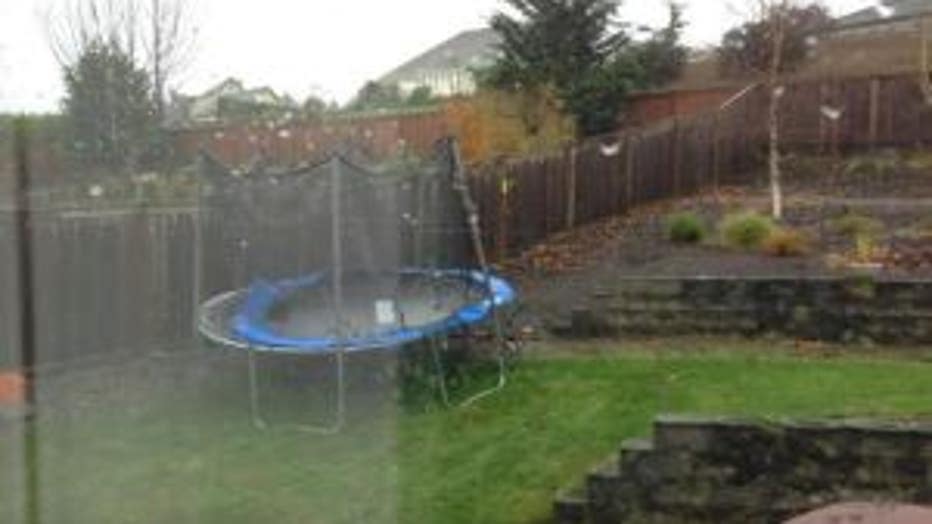 Boing, boing: A trampoline flew over the fence and landed in a neighbor's yard.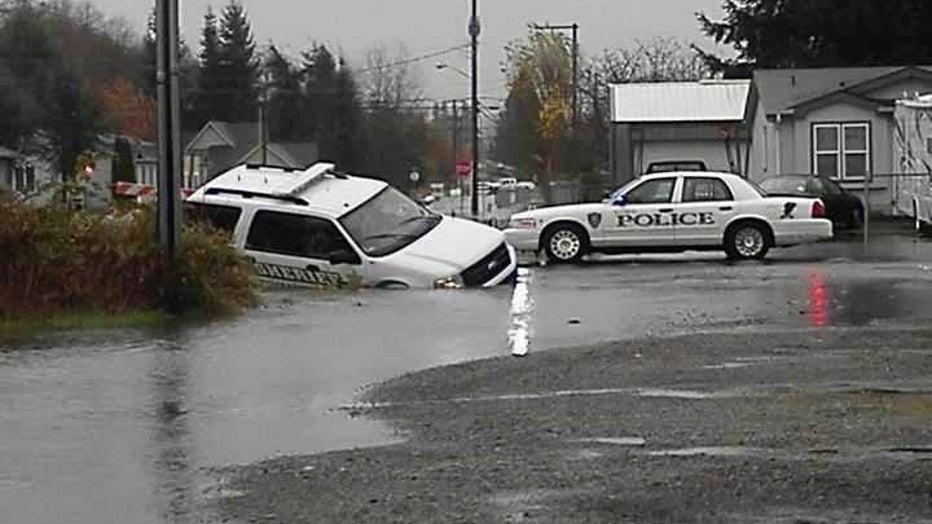 A Grays Harbor Sheriff's car was swept up in a flooded roadway.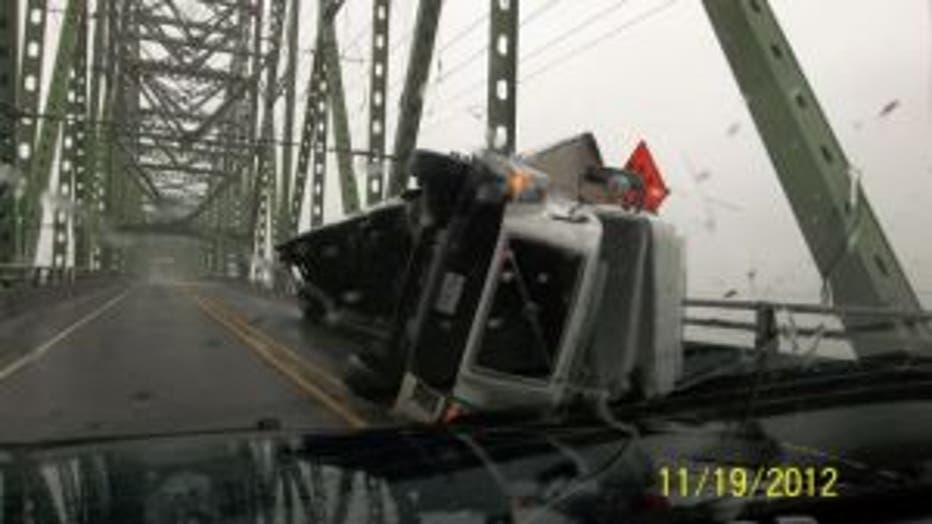 A truck crashed on the Astoria Bridge due to high winds.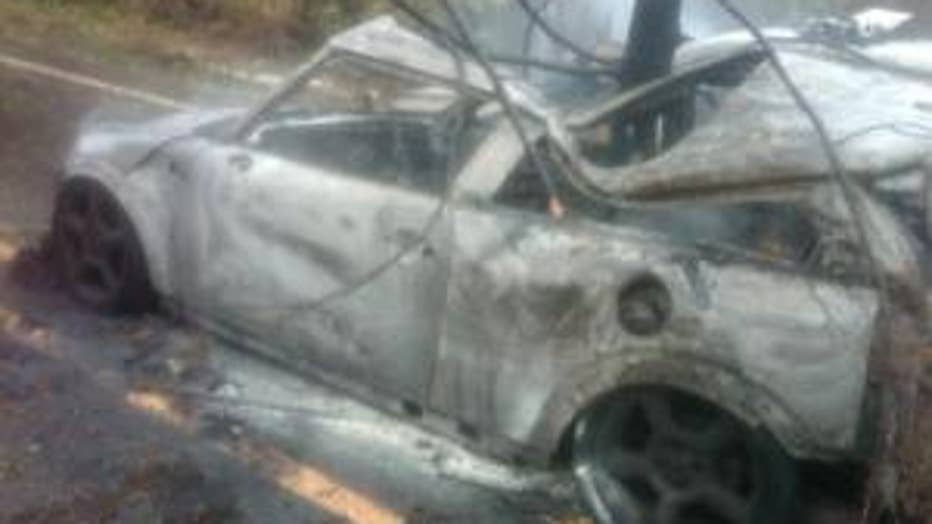 A Washington State Patrol Trooper pulled a woman out of this car after it was struck by an electric pole. Photo courtesy of Trooper Russ Winger.