Storm politics: Candidates look to resume campaigning by week's end
T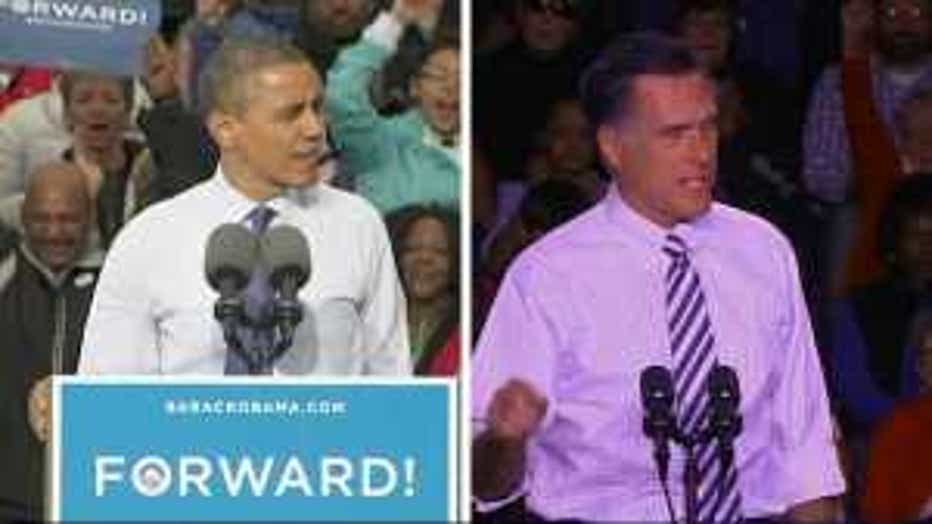 he East Coast storm has upended the presidential campaign, taking the candidates off the trail at a critical time, just seven days before the vote.

Neither candidate would have dared to actively campaign in the middle of the natural disaster sweeping the eastern seaboard this week, but given how razor the margin is in this election, every day off the campaign stump can make a big difference. So, you can bet President Obama and Mitt Romney are anxious to get back out there in these final critical days.

On Tuesday, Barak Obama once again stayed in nation's capital to monitor the damage and make a brief visit to the Red Cross to update the response and offer a word to those affected.

"Most important message I have for them is America is with you," said Obama. "We're going to do everything we can to help you get back on your feet."

Obama also spent much of Day Two checking in with state and local officials. Even political foes were giving him high marks.

"He has been incredibly supportive and helpful to our state," said New Jersey Governor Chris Christie. "Not once did he bring up the election. If he's not bringing it up, you can be sure that people in New Jersey are not worried about that primarily if one of the guys running isn't."

Republican Mitt Romney also took the day off from active campaigning, though he did hold an event in Ohio soliciting donations for the Red Cross.

"You can't always solve all the problems yourself," said Romney. "But you can make the difference in the lives of one or two people as a result of one or two people taking an effort."

But while the principles were holding off on stumping, surrogates were still on the trail. In a sign that the race continues to tighten, Bill Clinton headlined two rallies in Minnesota, a state that up to now has been comfortably in Obama's camp.

As for tomorrow, Day 3, the President has again cancelled all campaign events, but will be in the spotlight as he tours the storm damage in New Jersey. Vice President Joe Biden, however, will head to Florida tomorrow to campaign. Mitt Romney will resume campaigning tomorrow as well, also in the Sunshine State.

The President is expected to return to the campaign trail on Thursday.