Storm ends tonight; Friday to be mostly dry


SEATTLE -- The storm mellows overnight,  but until then you can count on heavy rain and some wind gusts of 35 mph Thursday night.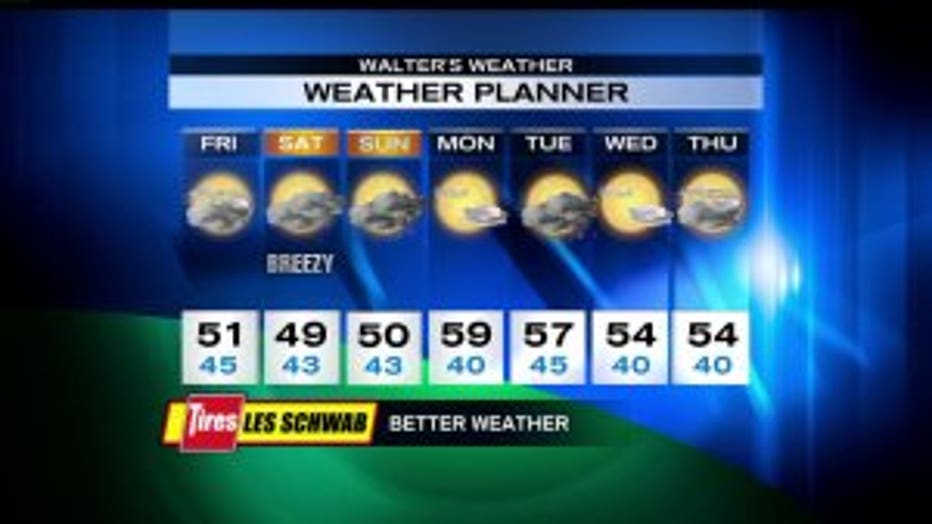 The snow level is around 4,500 feet, so the passes should just be a slushy rain. Snow level drops for Friday morning but there will not be much moisture.

Friday will be a pretty good day with mostly dry conditions.

Saturday and Sunday will have some passing showers but some nice dry breaks, too. Lows near 42 and highs near 50 through the weekend.

Monday (Veterans Day) looks really nice with some sunshine.