Stonemason's priceless tools stolen by metal thieves


TENINO, Wash. – A local stone artist is reeling after crooks stole his priceless carving tools.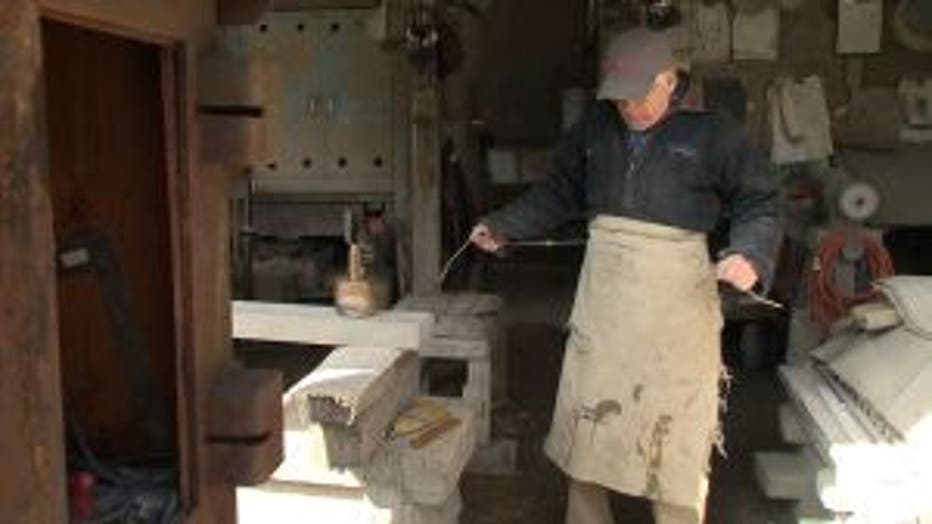 Journeyman Keith Phillips has chipped away at the stone for nearly 30 years.

Phillips' work can be found all over Western Washington, including at the state Capitol.

But last week, thieves busted in and stole the tools he uses to create his amazing art.

"Many of them are antiques," said Tenino Police Chief John Hutchings. "They're specialty tools; you can't find them in stores."

The thieves also stole an air compressor and a trailer from the site where Phillips works. Police believe the crooks are desperate for drug money.

And even if the thieves are never caught and his tools are lost forever, Phillips will continue to carve his masterpieces.

A community fundraiser is in the works to recoup the cost of replacing his tools, and Phillips remains humbled by the support from his neighbors.

"It touches me deeply, about the help and support that I've received," said Phillips.