Stolen tandem bike returned with note: 'I am truly sorry'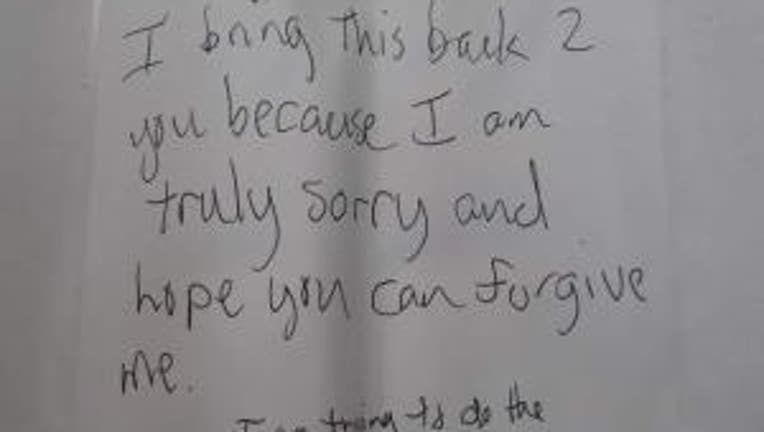 VANCOUVER, Wash. -- A bike stolen from a developmentally disabled couple in Vancouver was returned to the family's home Wednesday along with a note.

"I bring this back 2 you because I am truly sorry and hope you can forgive me. I am trying to do the right thing. - Guilty," the note said.

The bike was stolen Monday from Courtney and Harley Forbes. It had been tucked away on the front porch they share with Forbes' mother, Kimberlee Turner, on V Street in Vancouver.

The couple can't drive, but the bicycle allows them to run errands, go shopping and attend Courtney Forbes' doctor's appointments. Surveillance cameras were rolling when the theft happened.

After FOX 12 and other media in Portland shared the Forbes' story, many people in the community stepped up to offer help.

"The widespread attention to these crime victims may have contributed to the momentary activation of the suspect's conscience; however the goal of the Vancouver Police Department is to make an arrest in this case," a police statement said.

The suspect was not seen when he or she returned the bike Wednesday.

-- FOX12 Oregon

To read the full KPTV article, click here.