Stolen pickup rams police car on West Seattle Bridge; suspects arrested
SEATTLE -- Police officers from Tukwila chased a stolen pickup truck Wednesday night north on Interstate 5 from the Southcenter Mall area to the West Seattle Bridge, where the truck crashed and then rammed a patrol car, slightly injuring the officer inside, Tukwila police said.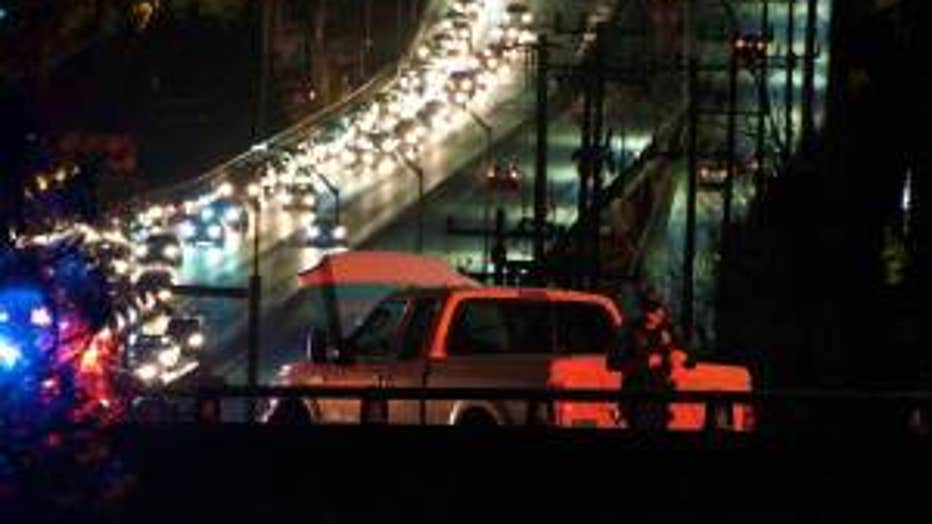 The stolen pickup on the West Seattle Bridge Wednesday night. (Photo: Patrick Robinson/West Seattle Herald)


"The suspects in the stolen truck then fled on foot after ramming the police vehicle, and all were quickly apprehended. All suspects are in custody," the police statement said.

"The Tukwila police officer involved in the collision was taken to Harborview and treated for minor injuries," the statement said.