Stolen Auburn police SUV found abandoned in Mercer Island


MERCER ISLAND, Wash. -- Mercer Island police located an Auburn police SUV Monday morning that had been stolen a day earlier. Authorities said the vehicle still had all of the stolen gear inside, including a rifle.

Auburn police said the vehicle was found around 8:30 a.m. in the 8200 block of W. Mercer Way.

Officers are still searching for a suspect.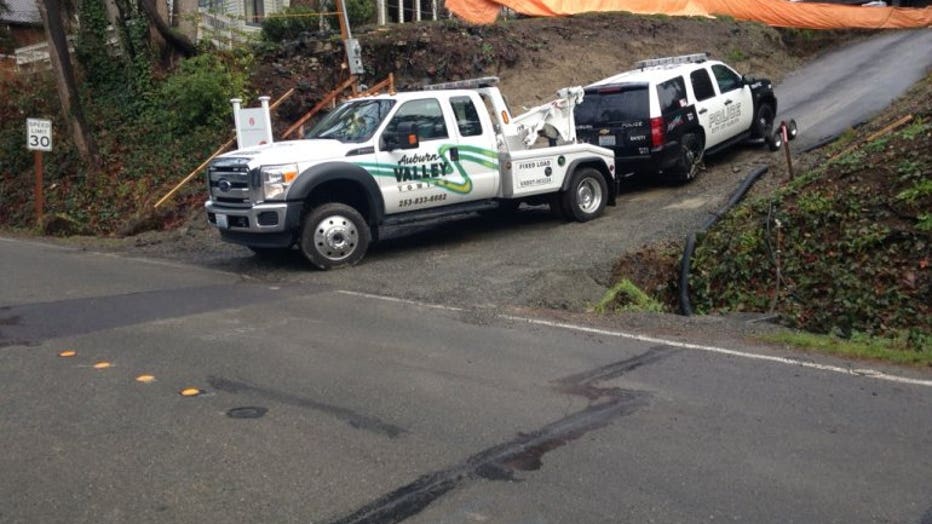 The black and white Chevy Tahoe that was stolen around 6:30 p.m. Sunday with a police rifle inside.

Commander Mike Hirman told Q13 FOX that someone jumped the fence at the police parking lot on East Main Street and stole the 2012 SUV, smashing through the metal fence and driving off.

Hirman confirmed that there was a loaded police rifle inside the vehicle, but unless the thief knew some secure information, the crook would not be able to access and use the gun.

He said that SUV was last seen heading up Interstate 5 near the I-90 exchange.

Hirman said that there are surveillance cameras at the parking lot but they haven't reviewed the video yet.