Still showery as the weekend comes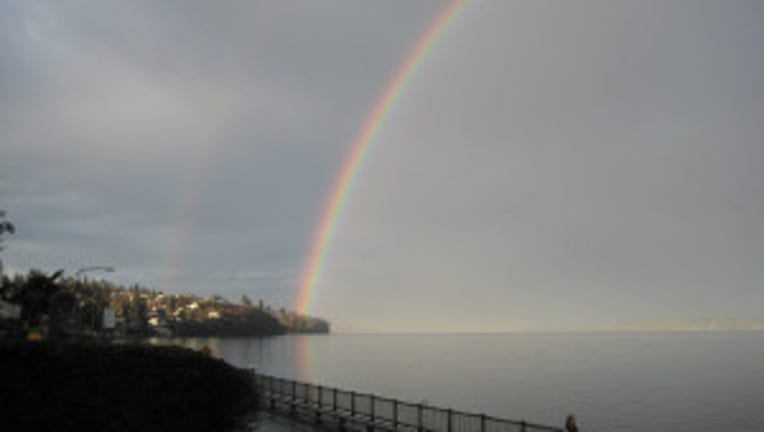 Vast improvements over our Thursday storm! Some rainfall totals from around the region: 1.82" Hoquiam, 1.56" Forks, 1.24" SeaTac; 1.06" Olympia, .70". Wind gusts got to nearly 50 mph along the coast and almost to 40 along I-5 communities.

TODAY: Still a few lingering showers-- but those will be mostly for the Coast/Cascades. Along I-5 we'll see a mix of clouds, showers and some nice sunbreaks. High temps about 50-55.

SATURDAY: Most of the showers along the Coast and Cascades. It looks like a band of rain will push from south to north through the afternoon. Could make things wet at Husky Stadium in the evening. Cooler, with temps only 45-50.

SUNDAY: Again a few showers and chilly temps with highs along I-5 communities between 45-50.

MOUNTAINS: Saturday and Sunday snow levels will be pretty low in the Cascades . Watch out driving in the mountains in the late afternoon, evening and early morning hours.

VETERANS DAY: We'll see rain moving in that day-- but it should be tracking in south to north. Portland likely sees rain Monday evening. Seattle more likely for late Monday night.

Don't forget due to the national holiday on Monday-- ALL National Park are free this weekend and we have some awesome ones here in the Pacific NW. Enjoy!