Still haven't seen teen's moonwalk masterpiece? What are you waiting for? (VIDEO)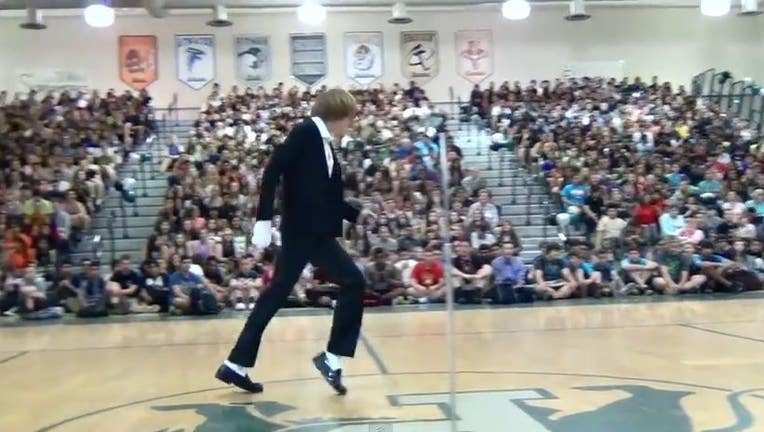 TURLOCK, Calif – Remember that California high school student who wowed the world when his moonwalk moves went viral on YouTube?

Our Sacramento sister station, FOX 40, tracked Brett Nichols down and talked to him about his newfound fame.

After performing Michael Jackson's Billie Jean in front of thousand people last week at his high school talent show his youtube video has been seen some 6-million times so far.

"My heart just pretty much stopped the minute I was next, so I just stood up there and two minutes went by, and here we are," Nichols told FOX40.



Those two minutes were enough to get the attention from Michael Jackson's estate. They reached out to Brett's family and send out a congratulatory tweet.




"I think for Brett, that's a pinnacle, because that's recognition from the person he looks up to," Brett's mom, Donna, said.

Their principal says Brett's success impacts all the students at the school, too.

"Kids are wandering up to him, high-fiveing him," Principal Rod Hollars said.

For Brett, the attention could give him the boost he needs for a his dream career

"Film school, or anything in the performing arts to get my name in the spotlight," he said. "Just make a name for myself."

In case you were wondering, Brett won the talent show.

WATCH THE FULL VIRAL VIDEO HERE: