Stevens Pass avalanche dogs: From puppy to trained rescuer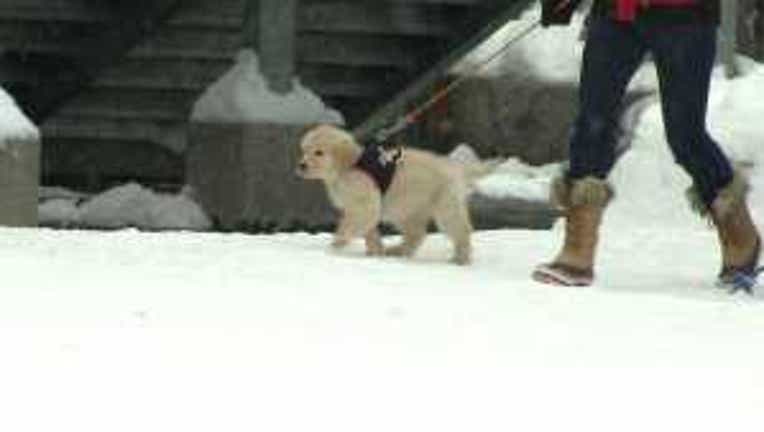 STEVENS PASS -- Last February three expert skiers were killed by an avalanche in the back country of Stevens Pass. That's why the resort has a special ski patrol to respond to avalanches – a patrol that includes eight dogs ready to lead rescuers to victims.

And they begin their training young.

Maple the puppy is learning basic obedience now. But as the pup ages, she'll learned to find avalanche victims and save them.

"She's got a great disposition," the ski patrol's Windy Leu said of Maple. "She very interested in what humans are doing, what's going on around her. She's really engaged."

Those are all critical attributes for an avalanche dog.



"These past couple of years, we've had a lot of avalanche activity, unfortunately, and the dogs have definitely come into play several times," Leu said.

Training never ends for these special dogs. In an avalanche, timing is critical. When a person is buried in snow, they're survival rate drops rapidly after 15 minutes.  But the nose of an avalanche dog can find a victim even when rescuers can't see them.

"They can pick up on a scent, of someone or an article of clothing and they can alert on it and then we would assist them in digging," the ski patrol's Liz Stone said.

It takes three years of training before a dog like Maple can even test to be an avalanche dog.

"They're amazing animals, they can do amazing things, their senses are amazing," Stone said. "They're easy to train."

And one other benefit – the dogs make members of the Stevens Pass Ski Patrol even more popular with skiers, snowboarders and visitors.

"If I died," Stone said, "I'd like to come back as a patrol dog."

The avalanche dogs at Stevens Pass are so popular that they actually have their own baseball-type cards with their picture, name and age on them, and the ski patrol hands them out to kids all over the mountain.