Steven Powell sentenced to 30 months in prison, will be out in about 21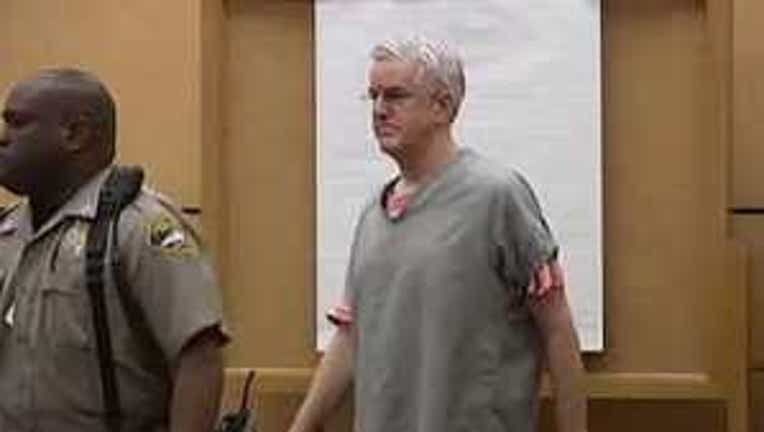 Steven Powell, the father-in-law of missing Susan Cox Powell of Utah, was sentenced in Pierce County Court Friday to 30 months in prison for voyeurism. With time already served, Powell will be free after serving about 21 more months in prison

Pierce County Superior Court Judge Ronald Culpepper also sentenced the 62-year-old Powell to 36 months of probation after he gets out of prison. He will also be required to register as a sex offender.

A jury found Powell guilty last month of 14 counts of voyeurism for photos found of his home computer of two young neighbor girls that were taken while they were undressing or using the toilet.

The photos were found last summer, when West Valley City, Utah, police executed a search warrant on Powell's Washington home, because Powell's son, Josh Powell, was living there and was a person of interest in the 2009 disappearance of Josh's wife, Susan Cox Powell, in Utah.

Steven Powell was arrested last August for the photos, and in February Josh Powell killed himself and his and Susan's two young sons.  Susan has never been found.

As Steven Powell entered the courtroom Friday, attorney Anne Bremner, who represents Chuck and Judy Cox — the parents of Susan — served Powell with a civil suit. Bremner told reporters she hopes to eventually gain information that could lead to the whereabouts of Susan.

Steven Powell's attorney argued that the 14 counts of voyeurism constituted double jeopardy and he requested the court to reduce the counts to two.

After hearing the argument, the judge decided to reduce the 14 counts to 12, saying it couldn't be proved that some of the pictures weren't taken during the same viewing session.

Then the mother of the two young victims in this case took the stand, speaking directly to Powell about how his crimes have affected her family.

"Shame on you for not admitting what you did was wrong and not admitting that you did it at all," she said. "I have no pity, they have to carry this forever with them.  And while I didn't know you were watching my girls, I do know that someone was watching you and you better pray he forgives you, because I can't."

Prior to sentencing, Powell declined to speak when he was asked if he wanted to address the court.

The prosecution had asked the judge to impose an "exceptional" sentence of 10 years in prison, but the judge instead sentenced him 30 months in prison. He was also given credit for the nine months he has already spent in jail.

Afterward, Chuck Cox, the father of Susan, said, "In our justice system it seems like the rights of the criminals are higher than the rights of the victims," Chuck Cox said. "This has happened many times before; the criminal is minimally sentenced and, as long as that happens, we're going to see more of the same types of things throughout our lives."

Alina Powell, Steven Powell's daughter, told reporters she was relieved her father wasn't sentenced to the 10-year sentence the prosecution had sought. She also said she saw nothing wrong with her father staying silent and not addressing the court.

"In this case there's nothing to say because it's so politicized and publicized," she said. "If he didn't do it, he could say that and no one would believe him. If he did do it, he could say he was sorry and no one would believe him and punish him, and severely, as if he weren't to say anything."

Pierce County prosecutor Mark Lindquist said in a statement that he was "pleased" with the sentence.

"While we recommended a longer sentence than was imposed, the important thing is that Mr. Powell has been held accountable for his crimes in Pierce County and this chapter is done," Lindquist said.