Steven Powell guilty on all 14 voyeurism counts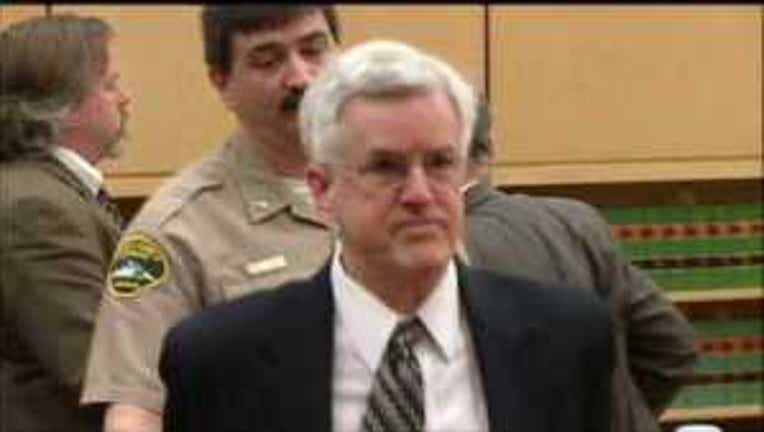 Steven Powell, father-in-law of missing Susan Cox Powell of Utah, was convicted Wednesday of all 14 counts of voyeurism charges filed against him.

Sentencing has been set for June 15.  The normal maximum sentence would be about five years in prison, but prosecutors said they will ask for an 'exceptional sentence' to try to get a longer term.

Powell was found guilty of surreptitiously taking photos through windows of a next-door neighbor and her daughters, aged 8 and 10 at the time, while they were bathing and using the toilet.

The jury in the case began deliberating Tuesday and returned the verdict Wednesday.

"The hang-ups were if the photos met all the criteria for voyeurism," jury foreman Dodd Tremaine said. "Everybody has different opinions of what they see and how they view photos, so we finally talked them out and we came to the conclusion he was guilty on all 14 charges."

Photos and other items were seized from Steven Powell's Puyallup home while police from West Valley City, Utah, were investigating the 2009 disappearance of Susan Cox Powell. Susan's husband and Steven's son, Josh Powell, was living with his father in Puyallup at the time of the house search.

Utah police considered Josh a person of interest in Susan's disappearance. Susan has never been found. Josh killed himself and his two young sons in a rental home near Graham on Feb. 5.

Charges were later filed against Steven for the photos found in the home.

Steven Powell did not testify in the trial. His lawyer had argued that both of Steven's adult sons were living in Steven's home when the photos were taken and it was impossible to know who took the photos.

After the verdict was announced, Susan's sister, Denise Cox, said outside the courtroom, "I can breathe easier and now focus my attention on finding my sister and get some searches started for her."

Susan's father, Chuck Cox, said he was satisfied with this verdict. "Steve should answer for what he's done and he should be off the streets. He's a danger to the public so I'm glad of that," Cox said.

However, Steven Powell's daughter, Alina Powell, was very emotional as she heard the guilty verdict.  She said she feels it was impossible for her father to have a fair trial because of the media attention since Susan's disappearance.

"My family was automatically convicted 2 ½ years ago and ever since then I've lost a sister-in-law, a sister, brother, two darling nephews and a great father to an unimaginably complicated difficult situation," Alina Powell said.

Detectives said they feel the only hope for finding Susan or bringing additional charges against Steven Powell is if new evidence is uncovered.

Susan's family said they hope for a reduced-sentence deal with Steven Powell in exchange for information into Susan's possible whereabouts, but Pierce County Deputy Prosecutor Grant Blinn said he has no plans to offer Powell a deal.