Stepdad gets nearly 4 years for shooting 4-year-old girl with airsoft gun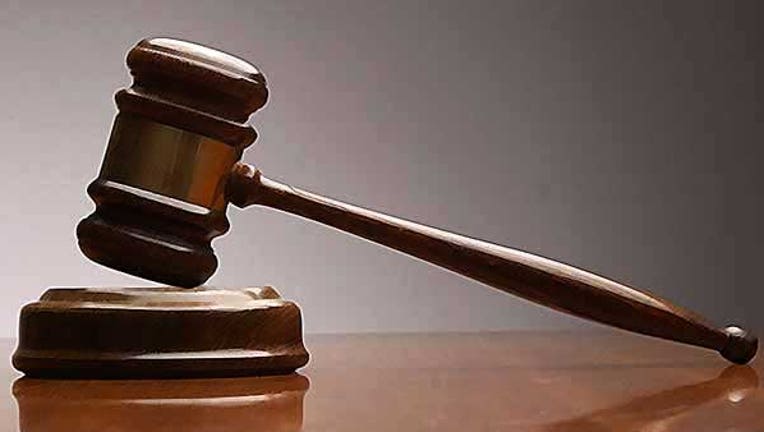 article
EVERETT, Wash. -- A 27-year-old Lynnwood man was sentenced Monday to nearly four years in prison for tying his then-4-year-old stepdaughter's hands behind her back and shooting her multiple times with an airsoft pellet gun as a form of punishment, the Everett Herald reported.

A jury found Stetson Tedder guilty of second-degree domestic violence assault of a child and unlawful imprisonment, the newspaper said, and the judge sentenced him to three years and 10 months in prison.

He was arrested Jan. 24, 2013.

Information below, including video, is from earlier Q13 FOX News story from January 2013:

According to probable cause court documents, the grandmother of the 4-year-old told police Jan. 13 that she had noticed red dots "all over her body." She at first thought the girl had chicken pox, she said, but the girl told her that Tedder shot her with a pellet gun, the document said.

The girl told her grandmother that Tedder also "had 'hog-tied' her by tying her hands behind her back as a form of punishment and then shot her with a pellet gun."

A nurse at Providence Hospital in Everett counted 36 red marks on the girl's body.

Snohomish County deputy prosecutor Adam Cornell said Friday night of the girl, "She was restrained and shot upwards of two or three dozen times. She obviously suffered harm from what has happened. The suspect was in a position of trust with this young child."

When questioned, Tedder told a Snohomish County sheriff's deputy that his son, who had received an airsoft gun for Christmas, had shot the girl, and the gun was taken away from him at that time. Airsoft guns fire plastic BBs designed to sting but not break the skin.



Asked about the "hog-tied" allegation, Tedder  "admitted to using duct tape to restrain" the girl's wrists "behind her back for no longer than 30 minutes as a form of punishment," the probable cause document said.

When other marks were found on the girl's wrists and ankles, the girl told the hospital nurse that Tedder had also used zip-ties to restrain her, the document said.

In one incident, the girl told police, Tedder made here clean her room with her arms and feet bound and she had to pick up her clothes with her teeth.

According to court documents., Tedder also made the child to do "wall sits" up to 30 minutes at a time until her feet and legs hurt.

Asked where her mother, Michelle Tedder, was during this time, the girl said her mother would leave the area when she was being punished because she didn't want to hear her cry.

At least one of the neighbors found the allegations difficult to believe.

"My one daughter was just over babysitting there two weeks ago and spent the night," said neighbor Deborah Tapia, adding that the Tedders babysit her children regularly.

"I have never seen or even thought there was any abuse involved," Tapia said. "If i was ever suspicious of anything like that, I would have reported it."

Tedder was arrested Thursday and the 4-year-old girl was placed with a relative. Child Protective Services checked on the girl's younger siblings in the house, and they were found with no injuries, the court documents said.