State's new marijuana consultant once said legalization 'can't be done'


SEATTLE -- Washington state's Liquor Control Board announced Tuesday it had hired a UCLA professor who once wrote that a state's legalization of marijuana "can't be done" to be its first pot consultant and advise state officials as they develop rules for producing, taxing and licensing the legal sale of pot.

The recreational use of marijuana, approved by Washington voters in the Nov. 6 general election, took effect in the state Dec. 6. But it will still be a year before the state comes up with rules to license pot farmers and retailers and to tax the sale of the product.

The Liquor Control Board, which is tasked with coming up with the rules of how pot will be produced and sold, announced it had hired the firm Botec Analysis, based in Cambridge, Mass., and its chief executive officer, Mark Kleiman, to be its marijuana consultant.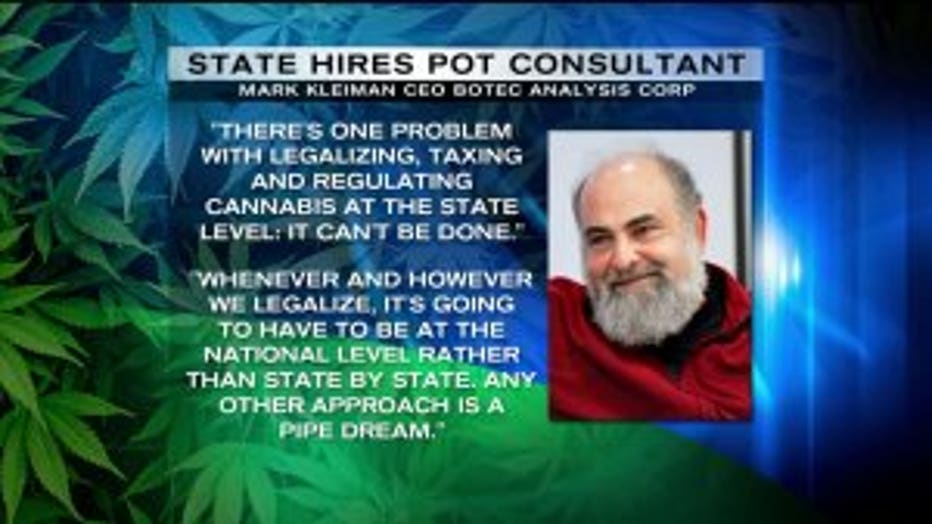 Kleiman, who has spent 30 years in public policy, is considered an expert in criminal and drug policy. He couldn't be at Tuesday's news conference announcing his appointment because he was teaching classes at UCLA.

Kleiman has said in the past that the type of policy Washington state has can't work -- not as long as pot is still illegal on the federal level.

In a 2010 op-ed piece in the Los Angeles Times, Kleiman wrote, "There's one problem with legalizing, taxing and regulating cannabis at the state level: It can't be done.  It's going to have to be at the national level rather than state by state. Any other approach is a pipe dream."

Randy Simmons, of Washington state's Liquor Control Board, said that with Washington and Colorado having legalized pot, and other states considering it, state regulation is more realistic.

"I think if you look at when he (Kleiman) made those quotes a couple of years ago, the world has changed," said Simmons.

Kleiman, meanwhile, appears to have brought together an all-star team of fellow consultants who know the marijuana industry inside and out, from growing it on a large scale to testing the product, and analyzing the use of pot among the public.

"The world's eyes are upon us," David Lampach, a consultant on testing and quality control, said at the news conference. "Failure is not an option."