State trooper's car hit while on I-5 traffic stop; driver suspected of DUI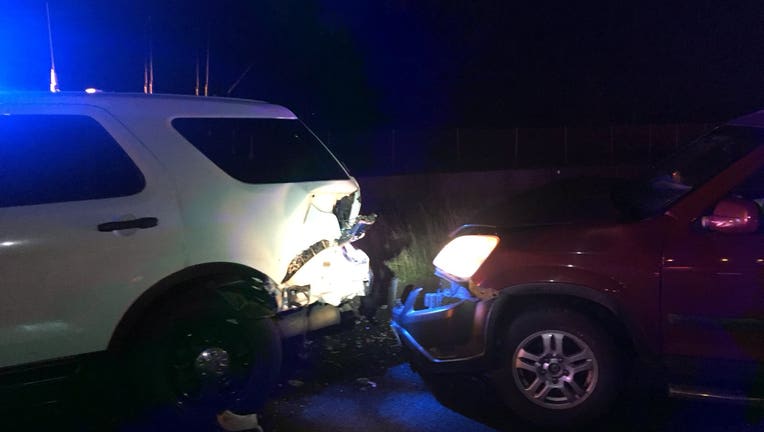 FEDERAL WAY, Wash. -- A Washington State Patrol trooper's car was hit on the right shoulder while on a traffic stop on southbound I-5 south of State Route 18 Friday night.

There were no injuries, the State Patrol said, but the driver of the car that hit the trooper's patrol car was arrested for suspicion of DUI.

This comes at a time that the State Patrol on Friday began increasing patrols through the end of the month on Washington state roads to catch anyone who may be impaired behind the wheel.