State trooper injured when he loses control of car, hits vehicles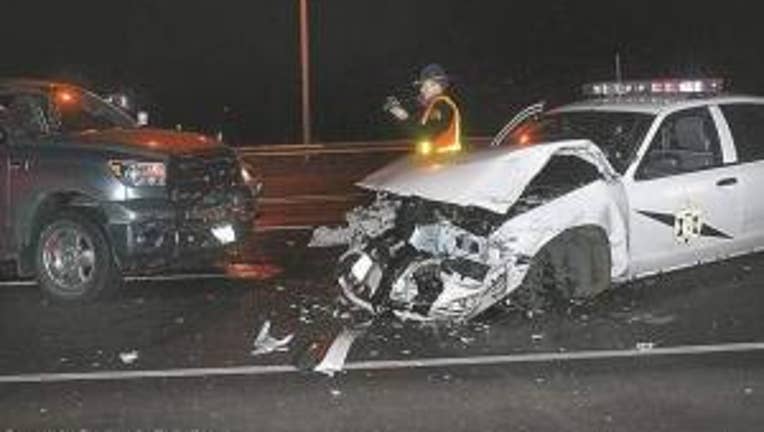 PORT ANGELES, Wash. -- A Washington State Patrol trooper received minor injuries Friday when he lost control of his car while chasing a speeding vehicle on U.S. 101 and crashed into one or two other vehicles, the State Patrol said.

No one else was injured, a spokesman said.

According to the spokesman, a trooper was trying to catch up to a speeding car eastbound on U.S. 101, just east of Port Angeles, when the trooper turned, lost control and collided with with one or two civilian vehicles that were behind him.

The trooper suffered minor injuries and was taken to Olympic Medical Center in Port Angeles, the spokesman said. The people in the two civilian cars were not hurt, he added.