State senator would 'encourage' other legislators to carry guns on campus after D.C. shooting
OLYMPIA, Wash. - A state senator who has a concealed weapons permit said he would tell his fellow legislators to carry guns on and off the Capitol campus.

"I would encourage them to," State Senator Phil Fortunato, R-Auburn, said when asked if other legislators should carry guns on the campus. "Because we are responsible for our own personal safety."

Washington State Patrol said concealed carry weapons are allowed on the Capitol campus with a proper permit.

Q13 News spoke with Fortunato following a shooting in Virginia at a GOP congressional baseball practice that injured five people, including House Majority Whip Steve Scalise.




After the shooting, a director of security with the state Senate sent an email to Senators reminding them to watch an "Active Shooter Survival" video available on an internal server. It also encouraged senators to report suspicious people or activity on campus.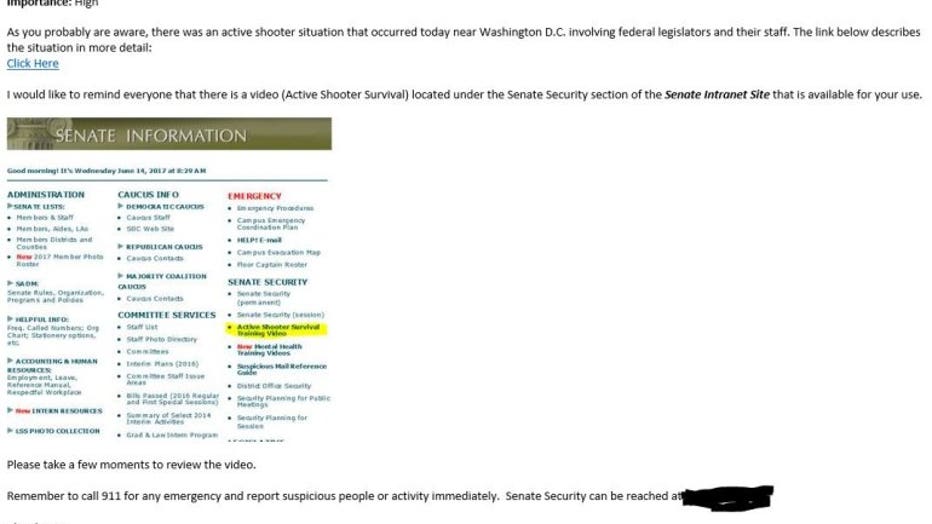 Email sent to State Senators Wednesday.


According to the Washington State Patrol, troopers patrol the Capitol building grounds and beef up security when a protest is planned. Each chamber has security, and individual threats are investigated by a special task force.

Governor Jay Inslee is the only state politician with a dedicated security detail. Fortunato said he carries a concealed weapon not only for his safety, but for that of others visiting the state Capitol building.

"What would happen if a crazy guy came in and pulled out a gun and just started shooting people, and we had to wait for security to respond?" Fortunato asked. "How many lives would be lost by the time that person started doing the deed until the time he was neutralized?"

An avid sportsman and guns rights advocate, Fortunato said he practices shooting often. He said he is concerned with an "infringement on people's right to carry."