State Sen. Hasegawa entering race for Seattle mayor
UPDATE: State Senator Bob Hasegawa will announce his intention to join the race for the Office of the Mayor of Seattle on Tuesday, May 9 at 2 p.m. in front of the Wells Fargo Center (999 3rd Ave).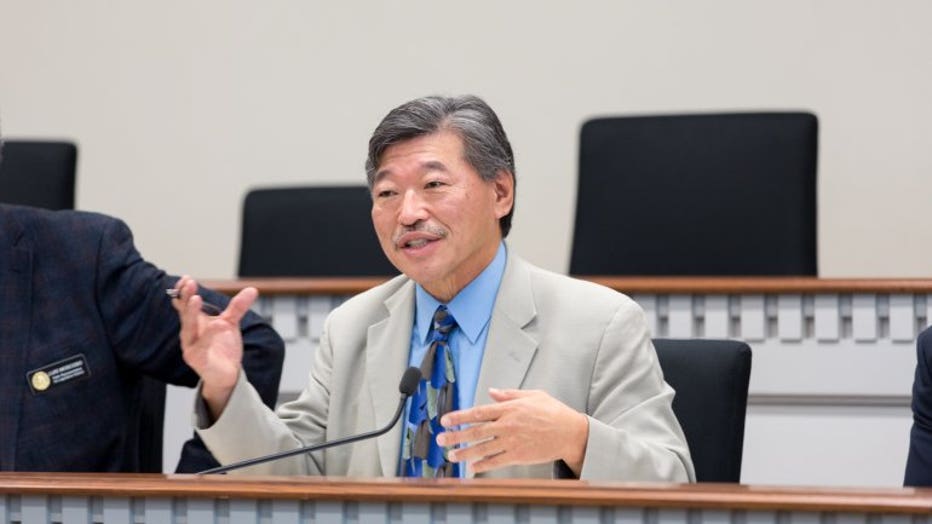 State Sen. Bob Hasegawa, D-Seattle, is running for mayor of Seattle.


SEATTLE -- A Washington state senator is entering the race for Seattle mayor.

Democratic Sen. Bob Hasegawa of Seattle's Beacon Hill neighborhood made the announcement Monday in a news release. He plans to announce in person at a news conference Tuesday morning.

He will run based on his "lifelong commitment to economic justice and to highlight the need for a municipal bank as the lynchpin for his economic justice agenda," the news release said.

"The son of Japanese-American WWII incarcerees, Hasegawa's experience makes him the strongest candidate to stand toe-to-toe against an increasingly hostile federal government," the news release said. "He seeks to lead a progressive, welcoming city that can be looked to as a model for the nation and views Seattle as the place to build the core of this political movement of resistance and hope."

Mayor Ed Murray has said he will run for re-election but his campaign has been troubled since a Seattle-area man filed a lawsuit in April claiming Murray paid him for sex when the man was a teenager in the 1980s. Murray has repeatedly denied the claims, arguing that the suit is politically motivated.

Hasegawa joins a crowded field of contenders, including former Mayor Mike McGinn and activist Cary Moon.

Hasegawa, a former UPS truck driver, was elected to the state House of Representatives in 2005 and won a seat in the state Senate in 2012.