State rep. calls biking bad for the environment, blog says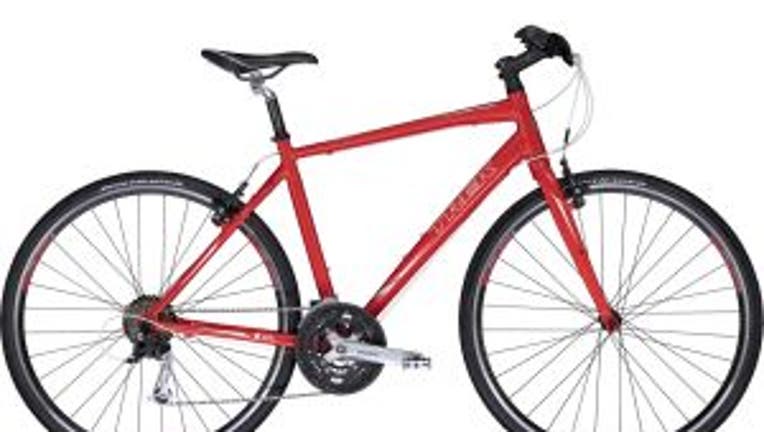 SEATTLE -- Bicyclists and bike lanes have been called a lot of things by temper-prone drivers that share the road.

But bad for the environment?

Well... yeah. They've reportedly been called environmentally unfriendly, too.

According to the Seattle Bike Blog and other area blogs supporting bike advocacy, State Representative Ed Orcutt, R-Kalama, recently responded to an email from a constituent who questioned the wisdom of a new "bike tax" by saying bikes were bad for the environment.

The bike tax, part of an effort to raise nearly $10 billion over the next 10 years for transportation, would impose an extra 5 percent tax on bike sales in the state.  Proponents of the bike tax say it's to make up for the taxes and fees cyclists don't pay in gas taxes.

Dale Carlson, the owner of BikeTech in Tacoma and Olympia, sent a letter to Orcutt saying a bike tax would harm transportation, decrease bike sales and even worsen congestion. Carlson said he wrote the letter to many state legislators, and didn't expect to get a response.

But, in a surprise reply to Carlson's email, Orcutt allegedly stated that biking was harmful to the environment because of a cyclist's "increased heart rate and respiration." (Full email here)

"That means that the act of riding a bike results in greater emissions of carbon dioxide from the rider," the email from Orcutt reportedly read. "Since CO2 is deemed to be a greenhouse gas and a pollutant, bicyclists are actually polluting when they ride."

The email's authenticity could not immediately be independently verified by Q13 FOX News. However, Seattle Bike Blog reportedly contacted Orcutt, who further backed up his assertion that bikes can harm, not help, the environment.

""You would be giving off more CO2 if you are riding a bike than driving in a car," Orcutt reportedly told Seattle Bike Blog.

Orcutt said it was time for bicyclists to start paying more.

"Sorry, but I do think that bicyclists need to start paying for the roads they ride on rather than make motorists pay," he said in the email.