State regulators put a stop to printed White Pages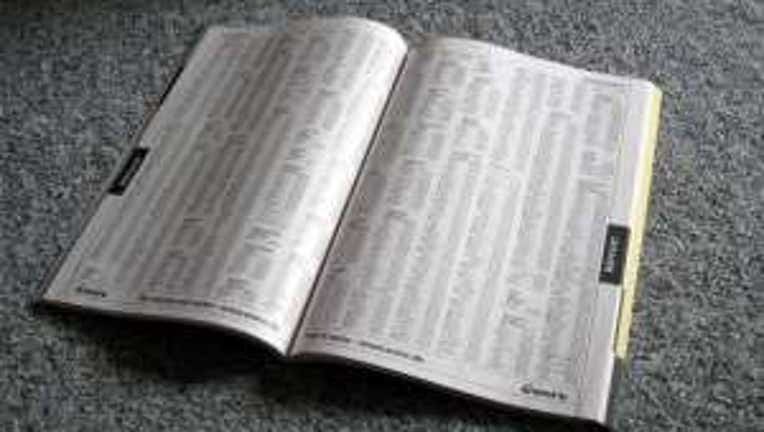 OLYMPIA -- State lawmakers decided Tuesday to end a decades-old requirement that local telephone companies deliver printed White Pages directories each year to all their Washington customers.

Under the new rule, all companies are required to make directories available electronically and only provide paper telephone books to customers who request them. The expected change is touted to remove more than 100 tons of unwanted paper directories from waste and recycling bins annually, along with reducing carbon dioxide emissions by 4,000 tons.

The chairman of the Washington Utilities and Transportation Commission Dave Danner called the change timely.

"More and more, people go online for the kind of information the White Pages provide," Danner said. "Our action today eliminates tons of unwanted paper.

The revised rule will become effective May 17. Companies will still be able to print paper directories if they so desire.