State police: Cinderblock thrown off I-5 overpass injures woman in car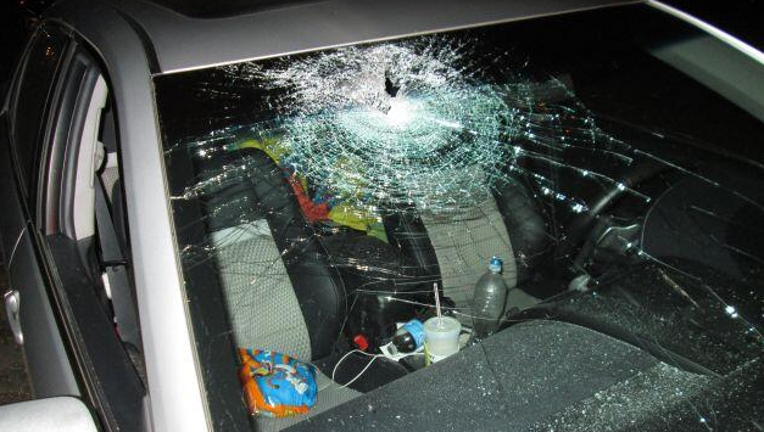 article


CRESWELL, Ore. -- Police are looking for the person or people who threw a cinderblock of an Interstate 5 overpass Sunday, striking a car and injuring a Washington woman below.

Oregon State Police said a Roy, Wash. couple traveling northbound on I-5 near Creswell, Ore. were hit by a cinderblock thrown from the E. Oregon Avenue overpass around 4:28 a.m. Police said the cinderblock crashed through the couple's windshield, and struck the female passenger in the car, causing her non life-threatening injuries to her face.

The woman was transported to Sacred Heart Medical Center at Riverbend for treatment. She was later released.

State police are investigating the incident. They received information that four unidentified persons, two on bicycles and two on skateboards, were around the area at the time of the crash. It is unknown if they were involved.

Anyone with information on the incident is encouraged to call OSP at 541-726-2536.