State Patrol urges vehicular homicide charges against bus driver in fatal crash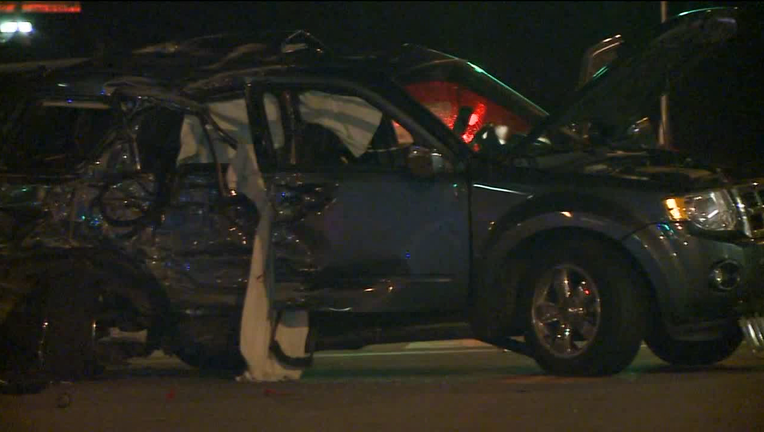 KIRKLAND -- Robert and Elizabeth Rotta were enjoying their golden years until the night of May 6, 2013.

In an instant, it was over.

The Rottas were passengers in SUV driven that night by their son, Kendall.

They had just pulled into the intersection at 128th Street near the Totem Lake Transit Center in Kirkland when a Sound Transit bus driven by Aleksandr Rukhlin allegedly ran a red light and slammed into the SUV.

Although injured, Kendall Rotta called 911.

"I think my dad might be gone and my mom is in pretty bad shape and I think I'm a little bit, too," Kendall Rotta said during his 911 call.

The driver said the brakes failed but a detailed inspection found the bus had been in condition.

The weather was clear and Rukhlin didn't appear ill nor was under the influence of drugs or alcohol, authorities said.



Cameron Anderson was on the bus that night, sitting closest to the driver.

He helped the driver slow the bus after the crash and was the first person to talk to him.

"I feel really bad for the driver. I have no ill feelings toward that driver. From the moment I was up there, I kind of felt he was alert and conscious and it wasn't the bus. I do believe it was driver error," Anderson said.

On Wednesday, the Washington State Patrol, following it's investigation, recommended that the bus driver be charged with vehicular homicide charges. The King County Prosecuting Attorney's Office will now make a decision on charges. That could take as long as two weeks.

"We were expecting this. Certainly the family was hopeful that charges would be brought," Rotta family attorney Chris Davis said.

The Rotta children have also filed a civil suit against First Transit, the company contracted by Sound Transit to operate the bus.

Davis says the criminal charges are appropriate.

"We believe that the conduct here certainly meets the statutory definition of the charges. The charges require a showing a recklessness and severe injury or death and we believe that that has been met in this case," Rotta said.

We tried to contact Rukhlin for comment but were unable.