State patrol investigates officer-involved shooting


PORT ORCHARD, Wash. -- New details are emerging about an officer-involved shooting Tuesday near Port Orchard.

42-year-old Shelly Toste said her ex-boyfriend, James Mathes, had been holding her hostage at gunpoint since late Monday night.

Toste said that she believed Mathes was going to kill her.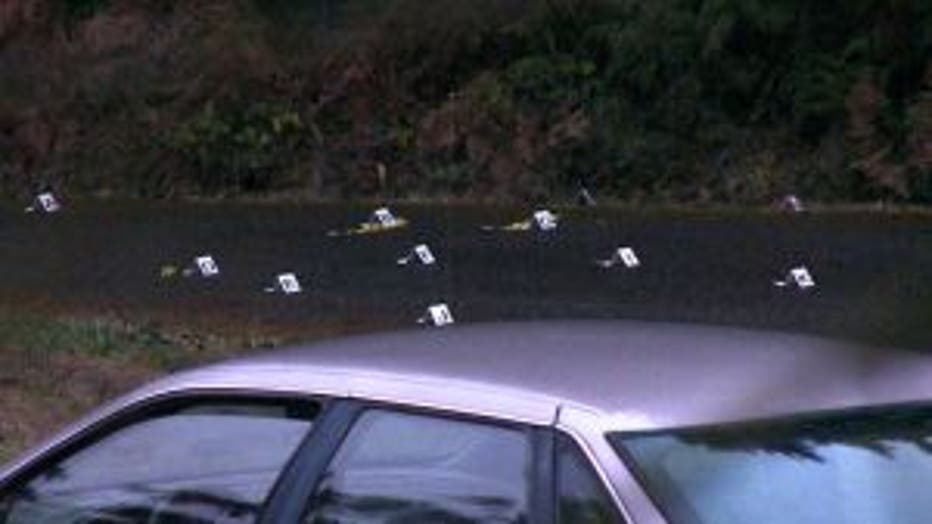 When cops showed up Toste said she ran and that's when she said Mathes opened fire on officers.

"There was a confrontation with four sheriff deputies and the suspect," said Kitsap County Sheriff's Deputy Scott Wilson. "What happened from then on remains to be seen during the investigation."

Neighbors along Bethel Burley Road were rattled by the gunfire.

Robert Parker had a bird's eye view of the dramatic scene. His back yard overlooks the exact spot where police and the suspect exchanged gunfire.

"It sounded like there was a split second, we're talking like a quarter second, and then probably a dozen rapid fire shots after that," said Parker.

The shooting happened around 1 p.m. Tuesday afternoon.

Shelly Toste said Mathes thought she was cheating on him. Toste said she filed a restraining order against Mathes but he contacted her anyways.

During the night, Toste said Mathes used crystal meth and told her he would only let her go if she gave him $20,000 so he could flee to Mexico.

Mathes is in serious condition in a Tacoma Hospital but police aren't saying if his wounds were self-inflicted or if their bullets struck him.

The four officers involved in the shooting were not injured; they're currently on administrative duty while the Washington State Patrol investigates.