State of emergency declared in much of state as fires rage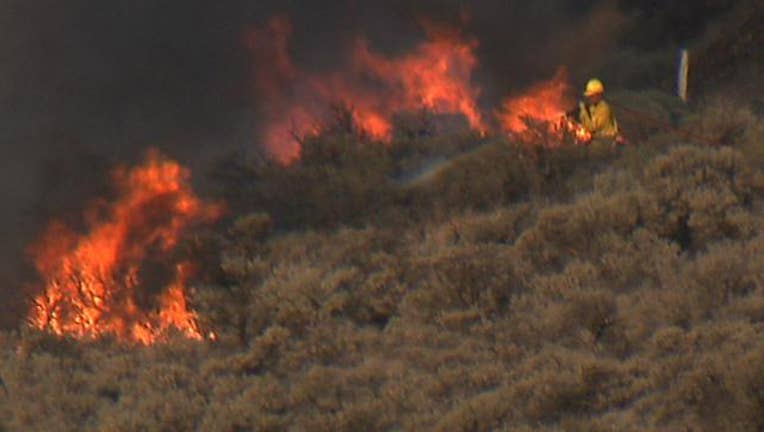 OLYMPIA -- A state of emergency has been declared in 20 Eastern Washington counties as stubborn fires threatening multiple homes persist in the hot, dry weather.

The state of emergency proclamation was signed at 11:30 p.m. Tuesday by Lt. Gov. Brad Owen, acting for Gov. Jay Inslee who is on state business in Washington D.C., the governor's office said.

The proclamation allows for the use of the Washington National Guard and the state guard to help fight the fire, state officials said. It also directs state agencies to do "everything reasonably possible" to assist affected local governments in respond and recovering from the fires, largely putting the state has the the lead in many fire support activities. It also clears way for local governments to receive state funds in fighting and recovering from the fires.

The proclamation of emergency covers Adams, Asotin, Benton, Chelan, Columbia, Douglas,  Ferry, Franklin, Garfield, Grant, Kittitas, Klickitat, Lincoln, Okanogan, Pend Oreille, Spokane,  Stevens, Walla Walla, Whitman and Yakima counties.

Firefighters have battled multiple fires over the past week as flames have threatened more than 500 homes and resulted in numerous evacuations. The state's largest fire, the Mills Canyon Fire in Chelan County, burned more than 22,500 acres by Wednesday and is being fought by more than 1,000 fire personnel.

The National Weather Service has posted red flag fire warnings that remain in affect through Friday.

The Department of Natural Resources has banned outdoor fires on state-protected lands due to extreme conditions.