State makes rules for pot packaging; gears up for July openings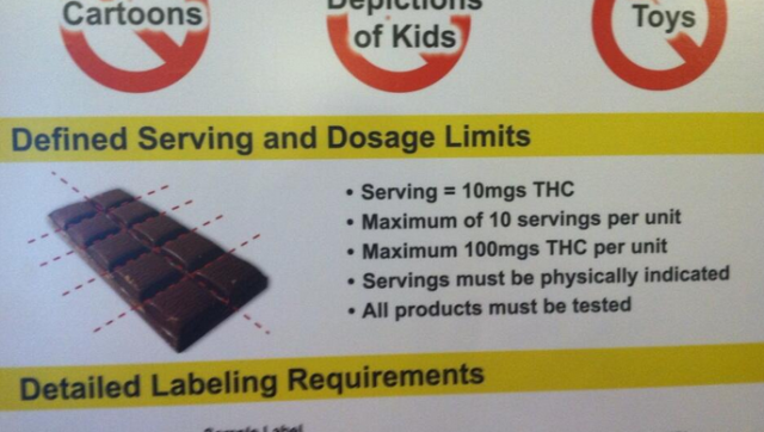 OLYMPIA- Governor Jay Inslee, along with Attorney General Bob Ferguson, and member so the Liquor Control Board (LCB) and Washington State Patrol gathered at the Capitol to discuss new pot rules.

In the discussion, the leaders were quick to point out one of their top priorities as recreational pot becomes legal:

Keep marijuana out of the hands of those under 21 years old.

The Liquor Control Board will issue the first retail licenses on July 7, with retail sales of recreational marijuana to soon follow. As the day approaches, officials want to assuage that public that -- like liquor -- it would be nearly impossible to buy underage.

"This is an all hands on deck effort to make sure we keep kids safe," said Inslee.  "We want every retailer to know that kids are off limits and every parent to know how to talk to kids about why marijuana isn't safe."

The LCB is expected to adopt emergency rules that require label approval of all edible products to ensure they are not appealing to children. LCB rules already prohibit packaging with cartoons or depictions of children and require that labels must include milligrams of active THC.

The Department of Social and Health Services is preparing educational materials to inform parents and teens about the risks of marijuana use that will be distributed to public schools.

Washington legalized recreational marijuana when state voters approved Initiative 502 in November 2012.

We'll have more on this story on Q13 FOX News at 4 and 5 p.m.