State loses No Child Left Behind waiver; schools slated to 'fail'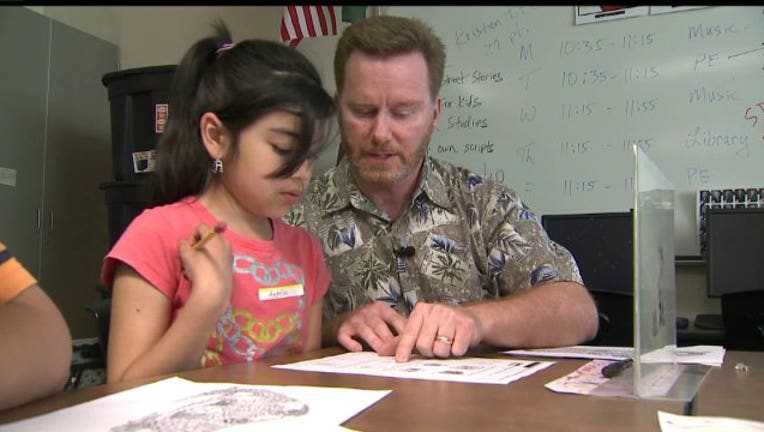 article


OLYMPIA -- The federal government announced Thursday it would not renew the Washington state's waiver of No Child Left Behind requirements, meaning that schools here will no longer be able to use federal funds as they wish.

With the loss of the NCLB waiver, Washington will reenter the federal government education program.  As a result, schools will  lose control of how they spend a portion of their federal funding and many could be declared "failing" and possibly subject to remedies.  



[trib_ndn vid=25863781]

State Schools Superintendent Randy Dorn has previously said nearly no school in the state could pass the No Child Left Behind mandates for test scores and all would receive a "fail" grade. This means the loss of flexibility in use of Title 1 Funds -- funds used primarily for poor students.

For example, Tacoma Public Schools would have essentially lost how they wanted to spend $1.8 million of Title I funds during the 2013-14 school year. That money was used to fund five preschool and elementary schools, and add additional coaches to the district.

Dorn said the federal government's revocation of the waiver was not surprising, given the WEA teacher union's blockade of a bill that would have evaluated teachers in part on students' performance on tests as a way to measure student growth.

Including student learning growth as a significant factor among the multiple measures used to determine performance levels is important, the Secretary of Education Arne Duncan said in a letter to Dorn. But because the teachers in this state aren't graded on students' test performance, Duncan said he needed to revoke the state's waiver.

Dorn said he agreed with the need to evaluate teachers based on students' performance.

"Students' progress should be one of multiple elements in a teacher's evaluation," Dorn said. "Unfortunately the teacher's union felt it was more important to protect their members than agree to the change and pressured the Legislature not to act."

Gov. Jay Inslee agreed with Dorn, saying the revocation of the waiver could have been avoided if the state legislature acted last session. Now, teachers and students will face the consequences.

"Loss of that funding means those districts now face potential impacts that could include laying off some of Washington's tremendous teachers or cutting back on programs that serve at-risk students," Inslee said.

The NCLB Act was signed in 2001 by President George W. Bush supporting a standards-based approach to education reform. The act grants and distributes Title I Funds, federal funds for poor and disadvantaged students.

Washington is the first state in the country to lose its waiver on NCLB evaluation.

Dorn said it's important the Legislature acts when it reconvenes next January to include rules that would measure teacher evaluation in line with student's performance. Or else, Dorn said, the state would continue to lose discretion on how to spend federal funding.