State lawmakers: Should insurance cover abortion?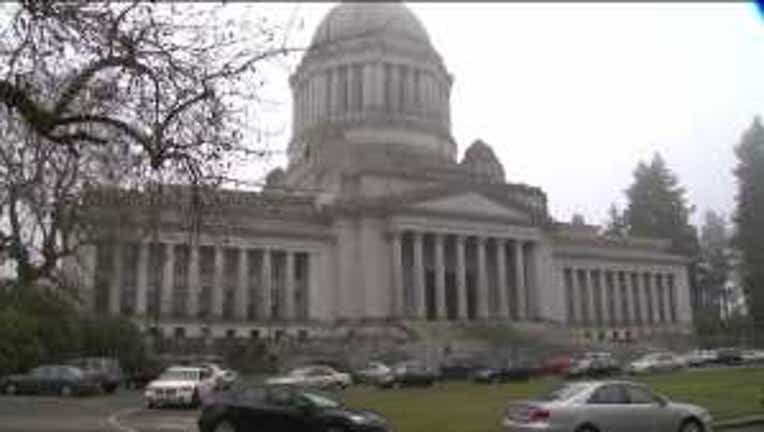 article
OLYMPIA -- The Reproductive Parity Act has been on the wish list of liberal state lawmakers for several years. They argue that Washington voters have approved abortion rights by initiative and that should be reflected in all areas of health care, including insurance coverage.

"It is an individual's right to make their own decisions," said state Sen. Karen Keiser, D-Kent. "Their insurance plan shouldn't be telling them what that decision has to be."



The legislation would ensure that insurance plans in Washington cover abortion if they cover maternity care.

Several Republicans are hoping to once again stop the measure.

"We're not going to waste the Legislature's times for perceived problems that don't exist," said state Sen. Don Benton, R-Vancouver. "There's not one single insurance company in this state that doesn't already cover it."

Benton argues the bill is unnecessary.  Moreover, he rejects the argument of the bill's supporters that the coming 'Obamacare' – titled the U.S. Affordable Care Act -- in 2014 could lead some insurers to cut back on coverage.

 "There's too many maybes and mights in there for me," Benton said. "I like to deal with the here and now."

The GOP leaders of committees in the state Senate have so far refused to bring the measure up for a vote. A scheduled hearing last Friday was cancelled at the last minute without explanation.

"We are running out of time, and, quite frankly, I'm getting frustrated," said state Sen. Steve Hobbs, D-Lake Stevens, sponsor of the Reproductive Parity Act.  "You've seen what's happened in other states, this rollback. This puts a line in the sand and says, 'You know what? We're going to protect a woman's right to choose in this state.' "

Republican House Leader Richard DeBolt of Chehalis believes the Reproductive Parity Act will hurt Washington state.

"We don't need anything to drive up the cost of health insurance in the state," said DeBolt. "It's a political football that they threw out there to see if they could create an untenable working relationship."

Hobbs hasn't given up hope that something can be worked out in the next two weeks before the deadline to hear bills in committee passes.

"Sen. Rodney Tom, who's the majority leader, said he would allow it to have a hearing and I'm going to take him at his word,"  Hobbs said.