State emergency officials say they'd like a green light to plan for nuclear attack
RENTON, Wash. -- A state law from the 1980s, still on the books here in Washington, prevents emergency management officials from preparing for a nuclear attack.

State Sen. Mark Miloscia, R-Federal Way, said at the time it was meant to prevent paranoia and the fear that preparing for nuclear war might create.

Miloscia is leading the charge in the state Senate to change that 35-year-old law.




On Wednesday, Miloscia chaired a Senate State Government Committee work session to hear from emergency planners from several parts of the Evergreen State.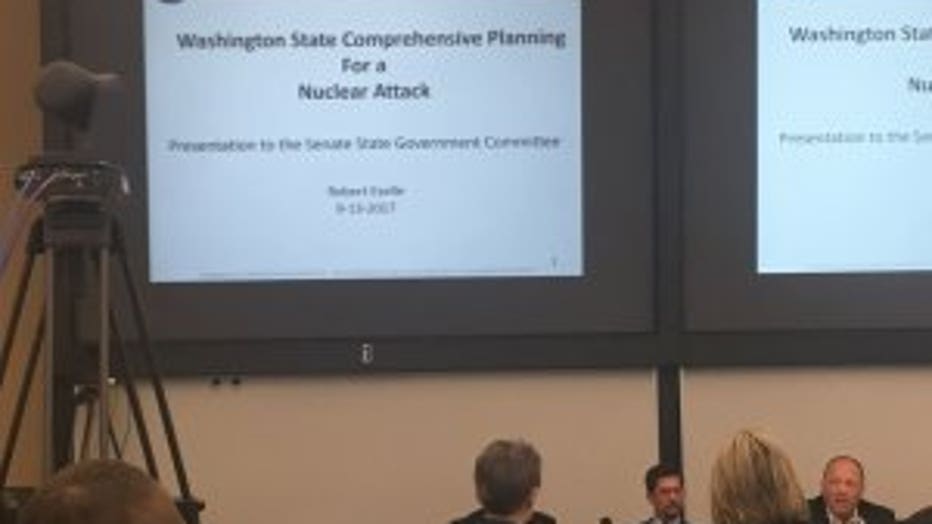 State Senate Government Committee meets in Renton on 9/13/17


"I really do consider this to be a big deal," says Washington Emergency Management Director Robert Ezell.

A nuclear attack on Puget Sound is almost an unimaginable nightmare scenario with a mushroom cloud erupting over the Emerald City. The few remaining air raid siren towers would stand silently, as website AtlasObscura reports, since most haven't functioned since the 1970s.

Fire and heat more than 50 million degrees would rip through schools, homes and neighborhoods.

Puget Sound is home to almost 4 million people that are literally unprepared.

Officials are concerned more now, due to ongoing tensions between the U.S. and North Korea. While the North Korean leader has threatened the U.S. territory of Guam in the Pacific Ocean, Seattle is the closest major U.S. city to the Korean peninsula. Being a tech hub and near several military bases could make Seattle a likely target within reach of the potential range of North Korean missiles.

"There is no plan?" asked Miloscia.

"There is no plan for that, no," says Ezell.

But, the state emergency director said his agency should be able to plan for any disaster-- natural or man-made.

"Our plan should be adaptable to every kind of hazard we face."

While mass evacuations are more common in hurricane country in the southeastern United States, clearing out Seattle and surrounding areas with only minutes notice would be nearly impossible, said Barb Graff, who runs Seattle's Office of Emergency Management.

"We have seen when even a beehive truck or propane tanker overturns on one connector route to I-5, we can stall all traffic ... for a very long time."

And Graff said a foe like North Korea makes an evacuation even harder. The rogue nuclear nation has unproven weapons technology-- and that leaves a question about where people should go.

"Not knowing (what) the reliability of the guidance system would be, ... they could be aiming at downtown and hit Olympia."

The good news is that state emergency officials say continued preparation for the far more likely scenarios of exploding volcanoes or rupturing fault lines has them about 75 percent prepared for the destruction a nuclear attack would deliver.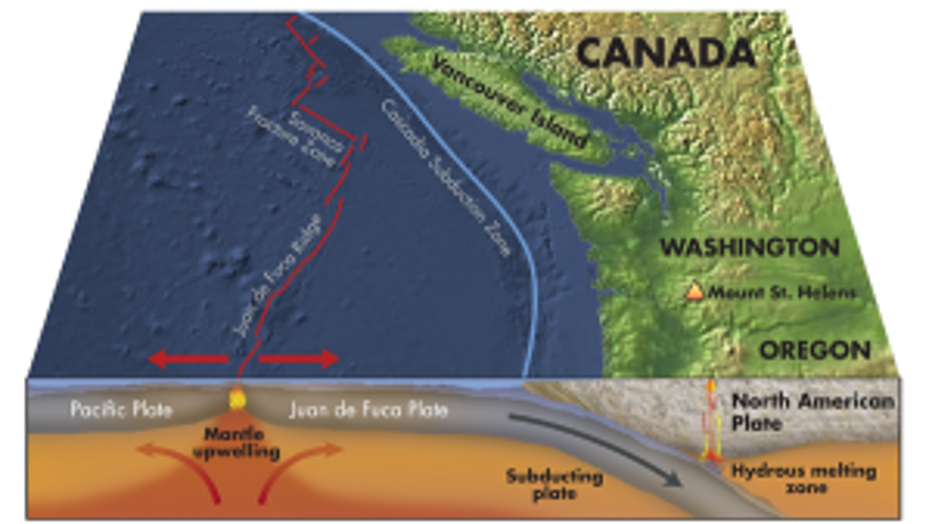 "Our primary threat, our biggest threat is the Cascadia Subduction Zone Earthquake," said Lt. Col. Clay Braun with the Washington National Guard.

That fault line that runs parallel right off our shores deep under the Pacific Ocean-- and it could deliver a huge magnitude 9.0 quake and subsequent tsunami. The death toll for a Cascadia quake is estimated to be in the tens of thousands. And since the last ice age, scientists says geologic evidence points to the fault delivering a giant quake about every 310 years. It's been 317 years since the fault has had any major movement.

As far as nuclear attack preparation, the estimated remaining 25 percent of nuclear attack planning would surround issues of delivering supplies, conducting search and rescue missions, and rebuilding infrastructure while dealing with the radioactivity that would linger after an initial blast.

State emergency planners will have to wait until next year to get to work on any planning. Miloscia's proposal to amend the law about prepping for nuclear attack didn't pass before the Legislature's third special session ended this summer.

Miloscia said it's ready to go, with bipartisan support, for the next scheduled legislative session, which starts in January.