State Democrats threaten to sue Pierce County over balloting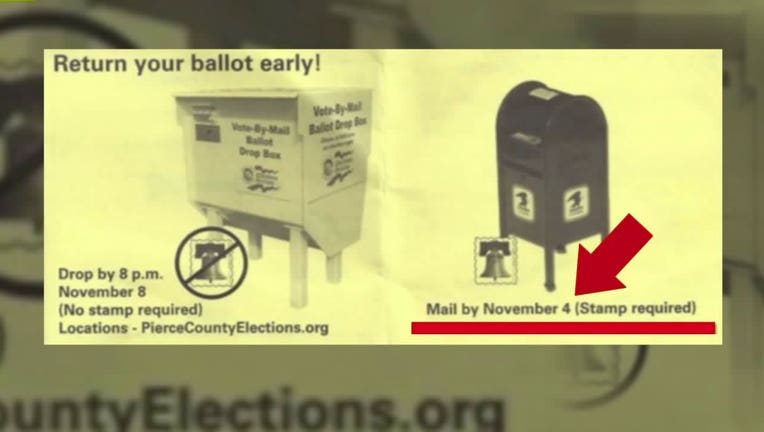 article
SEATTLE -- The election is less than two weeks away, but there is already talk of lawsuits over balloting.

"We are calling on Pierce County to stop sending false information," said Jaxon Ravens, chairman of the Washington Democratic Party.  Ravens said his organization will sue if Pierce County doesn't clarify when ballots need to be mailed and postmarked.

The problem started last week when 484,000 ballots were sent out that included an insert instructing voters to mail in ballots by Friday Nov. 4.  But the election isn't until the following Tuesday, Nov 8.  And state law allows ballots to be postmarked as late as Election Day.




"Pierce County election officials are confusing voters," Ravens said.

The state Democratic Party is asking for three actions from Pierce County, which, if met, will preclude a lawsuit:


Pierce County, for its part, argues it is simply being prudent and encouraging voters to get their ballots in early to avoid any problems.

"That ensures that it's going to get to us by Nov 8th," said Pierce County Auditor Julie Anderson in a YouTube video earlier this week.  "If there is a delay in the delivery and it gets to us after Nov. 8th, you're gonna to have that telltale postmark on there that's gonna let us count your ballot."

Democrats have traditionally benefited from late voting.  Democrats are also working hard to support Tina Podlodowski, who is mounting a tough challenge to Republican Secretary of State Kim Wyman, who is ultimately responsible for elections in the state.